Thousands of happy customers
Say Goodbye to Chronic Colds, Energy Slumps and Brain Fog*
"I get more energy and don't get as tired during the day!!" - Ryan USA
What our customers are saying
- Ryan Fried, Biochemist

Verified Customer

"I am a biochemist so I know a lot about nutrition and health...I take [ SuperGreen Tonik ] every day to stay healthy. I feel I get more energy and don't get as tired during the day." †
- Shinwei Ng, PhD

Verified Customer

"I am pleasantly surprised at the relief it provides to my decades-long IBS-like symptoms, and its wonderful taste is a bonus!" †
- Matthew Scott, CEO

Verified Customer

"Red Tonik is a game changer! Full of flavour, juicy, light, easy to drink and not only supports my daily workouts but stays with me during my extremely busy work life..." †
Pure Science, No Fairy Dust:Research-Backed Results
Most supplements use proprietary blends that hide the ingredient dosages. If they do tell you, the ingredients are often under-dosed according to the science.
We're different. We not only tell you the dosages but they are all in the right dosages to make a difference to your health.
Supergreen Tonik
38 plant-based superfoods, adaptogens, and nutrients for better energy, immunity, focus, and overall health.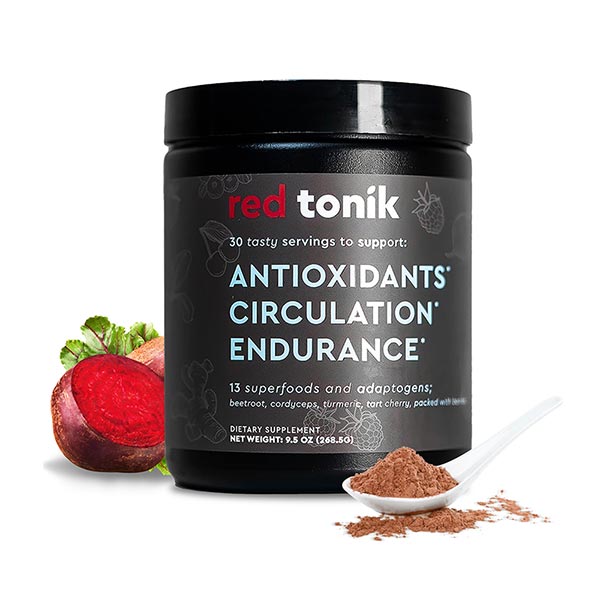 Red Tonik
Powerful blend of beets, superfoods and berries to improve your blood flow and heart health for better energy.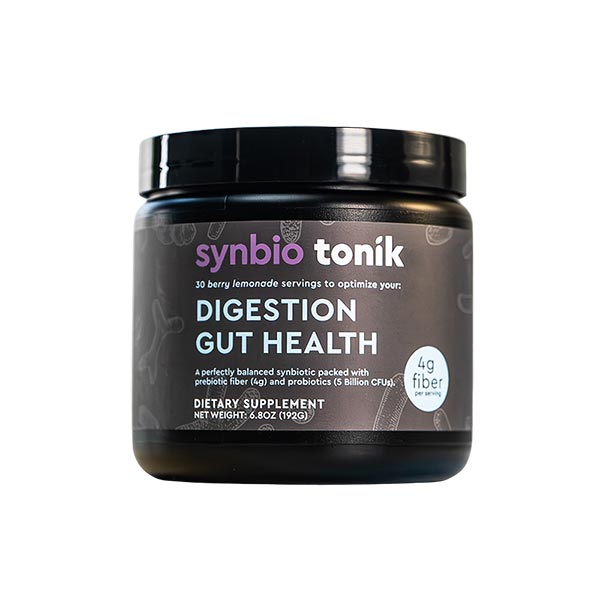 Synbio Tonik
Our prebiotic and probiotic powder is full of gut-supporting bacteria and fiber for optimum gut health.
The Human Tonik Difference

Full Transparency
You deserve to know what's inside you supplements, that is why we have 100% full transparency label.

Scientifically Dosed
Real ingredients with proper dosages so that you get the health benefits you deserve.

Made in USA
We are proudly manufactured in a Good Manufacturing Practice (GMP) Certified facility in the USA.

3rd Party Tested
Our supplements are independently Third-Party Tested by Eurofins, one of the world's leading Laboratories.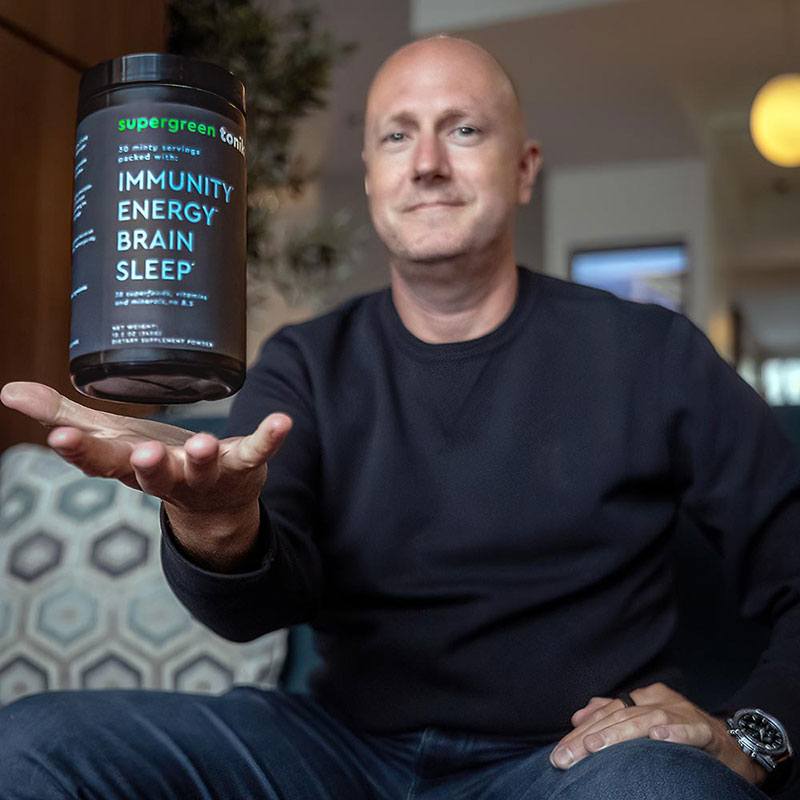 The Human
Behind The Tonik
Adam Wright was a competitive triathlete until Chronic Fatigue Syndrome (CFS) caused debilitating brain fog, muscle weakness and constant illness.
After unsuccessfully trying different greens & nutritional products that weren't scientifically dosed with full disclosure labeling, Adam knew he had to develop his own if he wanted to break the cycle of illness, recovery and illness again.
Human Tonik was born
No juicers, mixers, blenders, or bottles necessary
Effortlessly blend your tonik in cold water, drink, and achieve your daily nutritional goals — no equipment needed!
NO proprietary blends.
NO fillers.
Absolutely NO B.S.
Recommended by nutritionists, health professionals & athletes
Brenda Peralta,RDN, CDE
"Brenda is an experienced Registered Dietitian (RDN) and Certified Diabetes Education (CDE). She is a freelance health and nutrition writer based in San Jose, Costa Rica. She has several certifications in sports nutrition, women's health hormones, and gut health."
James E. Pattman,Professional Athlete
"As a 65-year-old athlete who competed in the National Senior Olympic Games in 2018, 2022, and 2023, I can personally attest to the incredible impact of the Green & Red Tonik on my well-being. I proudly received a bronze medal in the 2022 games, but it was during the 2023 games that I integrated the Green & Red Tonik into my routine."
Peter Gierlach,Plant-Based Nutrition Coach
"Peter is a teacher and certified plant-based nutrition coach from Upstate New York who helps people thrive on a plant-based diet. He is the founder of the Plant-Based Teacher."
Jay Sutaria,Professional Fitness Coach
"Jay and his team uses Supergreen Tonik and Red Tonik daily to help their trainiers and clients to be more nutritionally complete."
Ollie Matthews,Functional Medical Practioner
"I've been using Human Tonik both myself and my clients ranging from professional athletes, celebrities and high performing entrepreneurs for a while. We're noticing big changes improving gut health, reducing brain fog and even helping with focus so much people have been able to drastically improve their ADHD symptoms too! I'd highly recommend these products."
Casey Willax,Professional Snowboarder
"Casey is a Professional Snowboarder who uses Supergreen Tonik and Red Tonik daily to help him be more nutritionally complete."
Jared P-Smith,Professional Actor/Model
"Jared is an American actor and model who uses Supergreen Tonik and Red Tonik to stay in shape.."
Experience the difference or it's on us – Money-back guarantee!
Try our Tonik's for up to 365 days and see how you feel. If you don't love it, you'll get your money back. *
No questions, no hassle.
We rarely get refund requests, so out of curiousity we will probably just ask why ;)