Eating your greens will always be the first choice. However, due to a lack of time, a green powder supplement can be a good way to get all your essential nutrients. We compare Athletic Greens vs Green Vibrance, two popular green powder supplements. Here, we'll review their differences to help you select the best.
| | | |
| --- | --- | --- |
| | | |
| Organic Greens | | |
| Dedicated Brain Nutrients | | |
| Serving Size | 12gms | 11.3gms |
| Ingredient Dosages You Can Read | | |
| Multiple Flavors | | |
| Caffeine Free | | |
| Manufactured in the US | | |
| Third party tested | | |
| Vegan formula | | |
| Money-back Guarantee | 30-days | 90-days (unopened) |
| Free Shipping Options | | |
| Cost per serving (cheapest) | $2.67 | $1.65 |
According to the CDC, only 10% of people eat the daily recommended intake of fruits and vegetables. Low consumption of fruits and vegetables represents a low nutrient intake putting you at risk of suffering from chronic illnesses like diabetes, heart disease, and diabetes. (Source)(Source)
There are several reasons why people don't get their daily intake of fruits and vegetables. It might be due to lack of time, no high-quality options available, or they might not be that appealing.
No matter the reason, adding a green powder supplement is one solution to help boost your vegetable intake.
Athletic Greens and Green Vibrance are two high-quality green powder supplements. But now the question is, can Green Vibrance be a good Athletic Greens alternative?
This article aims to understand the differences between Athletic Greens vs Green Vibrance to help select the best for your needs.
What Is Athletic Greens?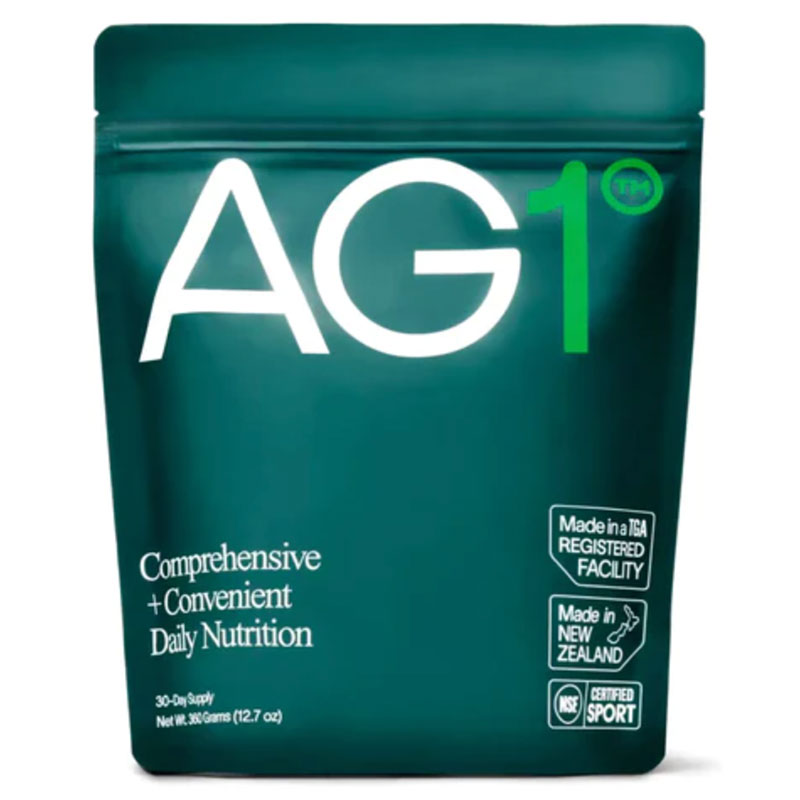 Athletic Greens (AG1) is a green powder supplement with 75 ingredients to boost health. You can find different fruits, vegetables, adaptogens, nootropics, prebiotics, and probiotics in their formula.
The supplement has undergone different transformations since it was first created in 2009. Through time, they made modifications to make it a high-quality product to meet people's needs.
One of the benefits of Athletic Greens is that it ensures the quality of its products through several certifications. Athletic Greens are NSF-certified for Sports which is tested for any banned substances. In addition, it is third-party tested and made in the US.
However, one of the biggest drawbacks is that it has proprietary blends. The lack of clarity in its label means we cannot fully analyze its ingredients and doses.
Pros:
75+ superfoods, adaptogens, probiotics and digestive enzymes
Has a 60-day money-back guarantee
Third-party tested
Contains clinically proven ingredients
Offers travel-size packets
Cons:
Uses proprietary blends
Some ingredients might come in low doses
Only one flavor is available
It has a high price
"Replaced my AG1 subscription!"
Love that with Tonik you know exactly what you are getting; not the proprietary blend…Our family took Athletic Greens for a few years; but always wondered, " Is the product really good or are they really good at marketing?" We decided it was the marketing and switched to Tonik.
Leah, USA (February 2023)
What Is Green Vibrance?

Green Vibrance is a green powder supplement created by the Vibrant Health company. It has a longer trajectory than Athletic Greens. In fact, it was founded in 1992.
But, just like Athletic Greens, it has undergone several changes to make it the formula we now know. And, also like Athletic Greens, Green Vibrance is made in GMP-certified facilities, guaranteeing its ingredients' quality.
Green Vibrance has 75 ingredients. You get different cereals, vegetables, algae, fruits, herbs, spices, adaptogens, enzymes, prebiotics, and probiotics in the formula.
One drawback, just like Athletic Greens, is that it contains proprietary blends, meaning we cannot determine how much of each ingredient they use.
Pros:
Fully transparent formula.
Made in GMP-certified facilities
It has a 90-day return policy (unopened products)
Has travel packets
Lower in price than Athletic Greens
Cons:
Only one flavor is available
Some ingredients are underdosed
Strict money-back guarantee
Athletic Greens vs Green Vibrance: Benefits
Green powder supplements offer several benefits thanks to their wide range of ingredients. Overall, they can improve health, but there is more that green powder supplements have to offer.
The individual benefits each brand has to offer vary according to the ingredients in each formula.
Let's check what are the benefits you might get from each supplement.

Athletic Greens
Athletic Greens can offer the following benefits:
Might enhance the immune system
May reduce inflammation
Can promote good gut health
Might improve digestion
May reduce stress
Can improve sleep
Organifi Greens
Organifi Greens can provide the following benefits:
May decrease inflammation
Can increase the immune system
Might improve digestion
May promote liver support
Can reduce stress levels
Athletic Greens vs Green Vibrance: Ingredients
The ingredients are what make each formula unique.
One big concern regarding both Athletic Greens and Green Vibrance is that they use proprietary blends. This means that you cannot determine how much each ingredient they use.
And, no matter if they have the best ingredients, they might not produce the desired results if they don't come in the right doses.
Athletic Greens

Athletic Greens has 75 ingredients to improve health. It has four proprietary blends.
Raw superfood complex (7,388 mg): spirulina, lecithin, apple powder inulin, wheat grass, alfalfa, chlorella powder, barley, acerola, broccoli flower, papaya, pineapple, bilberry, beetroot, rose hip, carrot, spinach, cocoa bean, grape seed, green tea, licorice root, lycium berry, ginger rhizome, slippery elm, and kelp.
Extracts, herbs, and antioxidants (2,732 mg): pea protein, citrus bioflavonoids, artichoke leaf, citric acid, Rhodiola, eleuthero, rosemary, milk thistle, alpha lipoic acid, ashwagandha, dandelion, hawthorn berry, beta-glucans, policosanol, CoQ10, stevia, and vitamin K2.
Digestive enzymes and mushroom complex (154 mg): astragalus, burdock, bromelain, Reishi, and shiitake.
Dairy-free probiotics (7.2 billion CFU): L. acidophilus and B. bifidum.
In general, Athletic Greens has potent antioxidants such as cocoa bean, grape seed, green tea, and CoQ10. Antioxidants can help reduce inflammation by fighting oxidative stress. With less inflammation, the immune system can grow stronger. (Source)
Other ingredients can help provide additional health benefits, such as liver support (milk thistle) and enhancing the immune system (dandelion).
One benefit of Athletic Greens is it contains two powerful adaptogens: Rhodiola and ashwagandha. They can help reduce stress and provide better sleep support. (Source)
Finally, it provides some ingredients that can provide digestive support, such as digestive enzymes and probiotics.
However, the role of probiotics has not been studied in green powder supplements. So, we don't know the interaction with other ingredients or how many live bacteria are available when you drink it.
Green Vibrance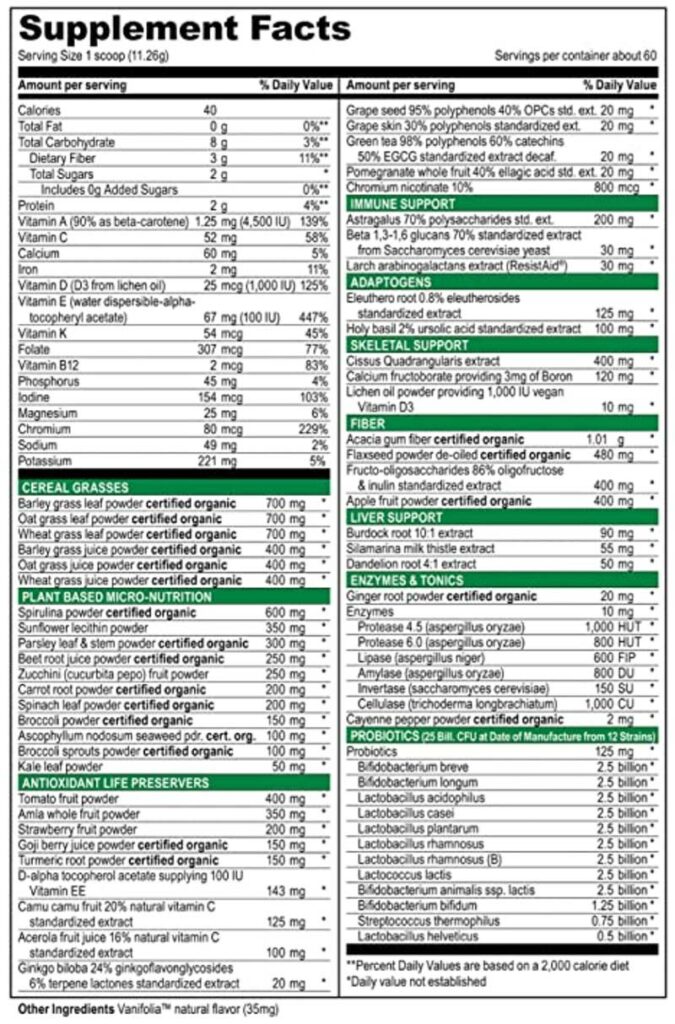 Green Vibrance also has 75 ingredients divided into ten blends.
Cereal grasses: barley grass leaf powder* (750 mg), oat grass leaf powder* (750 mg), wheat grass leaf powder* (750 mg), barley grass juice powder* (475 mg), oat grass juice powder* (475 mg), and wheat grass juice powder* (475 mg).
Plant-based micro-nutrition: spirulina powder* (565 mg), chlorella powder* (376 mg), parsley leaf and steam powder* (285 mg), beet root juice powder* (235 mg), zucchini fruit powder* (250 mg), carrot root powder* (200 mg), spinach leaf powder* (200 mg), broccoli powder* (150 mg), broccoli sprouts powder* (100 mg), ascophyllum nodosum seaweed powder* (95 mg), and kale leaf powder* (50 mg).
Antioxidant life preservers: tomato fruit powder (400 mg), strawberry fruit powder (265 mg), acerola fruit juice (150 mg), camu camu fruit (150 mg), vitamin E (150 mg), goji berry juice powder* (150 mg), turmeric root powder* (150 mg), selenium yeast (40 mg), Ginkgo biloba (25 mg), grape seed (25 mg), grape skin (25 mg), green tea decaffeinated (25 mg), and chromium nicotinate (800 mcg).
Immune support: astragalus (190 mg), beta 1,3-1,6 glucans (28 mg), and larch arabinogalactans extract (28 mg).
Adaptogens: eleuthero root (118 mg) and holy basil (95 mg).
Skeletal support: calcium fructoborate (216 mg) and lichen oil powder (12.5 mg).
Fiber: acacia gum fiber* (950 mg), flaxseed powder de-oiled* (450 mg), apple fruit powder* (400 mg), and FOS (375 mg).
Liver support: burdock root (85 mg), silamarina milk thistle extract (55 mg), and dandelion root extract (47 mg).
Enzymes and tonics: ginger root powder* (19 mg), protease 4.5 (475 HUT), protease 6.0 (380 HUT), lipase (285 FIP), amylase (380 DU), invertase (71 SU), cellulase (475 CU), and cayenne pepper powder* (1.9 mg).
Probiotics (25 billion CFUs): B. breve, B. longum, L. acidophilus, L. paracasei, L. plantarum, L. rhamnosus, L. lactis. B. animalis, B. bifidum, S. thermophilus, and L. heveticus.
* Certified Organic
Overall, Green Vibrance also has powerful antioxidants that can help reduce inflammation. It can provide liver support since it has milk thistle and burdock root. (Source)
One big difference between Athletic Greens vs Green Vibrance is that the latter one has more digestive enzymes. It has six digestive enzymes compared to only one in Athletic Greens.
Also, it has a longer probiotic content, but as mentioned before, we don't know how stable the probiotic blend is since there is no available research regarding the addition of probiotics in green powder supplements.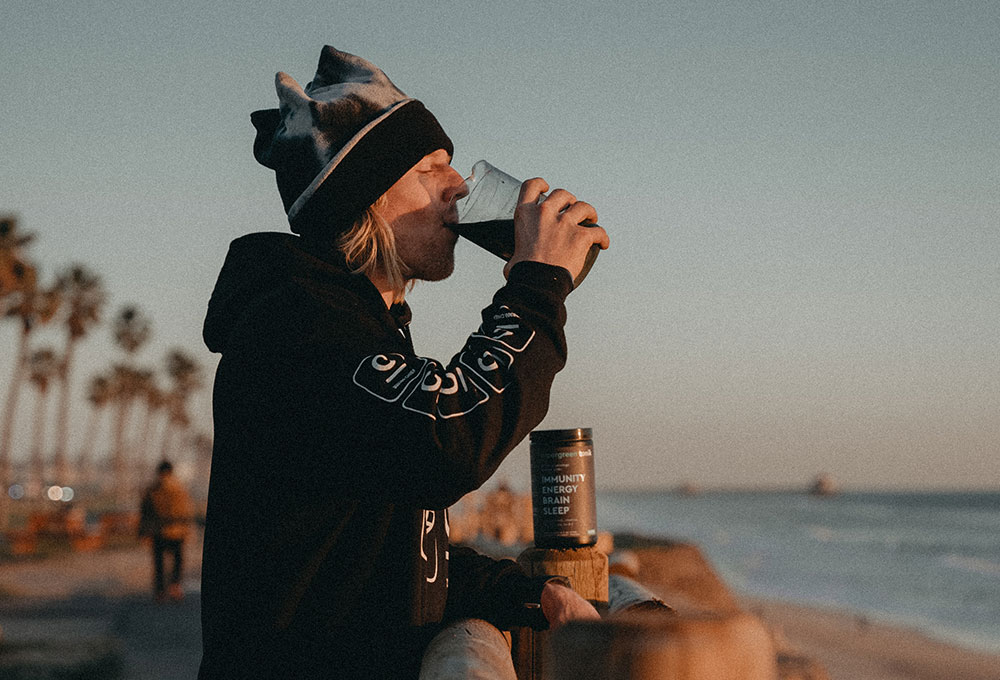 Athletic Greens vs Green Vibrance: Taste
When it comes to taste and green powder supplements, you either love them or hate them. They are one of those things that there is no in-between.
And, it's no secret that green powder supplements aren't the best tasting due to their high content of vegetables and grasses.
To make them taste better, companies add flavors and sweeteners. And, while in some cases they provide a delicious and refreshing drink, sometimes they are a hit-and-miss.
Since taste is subjective, let's check what some people say about each supplement.
Athletic Greens
Athletic Greens seem to be a well-accepted formula. The product has a 4.5-star rating with over 3,000 reviews on Amazon (now not available).
Generally speaking, people seem to like Athletic Greens' flavor—also, people like that it is not a gritty beverage.
My husband and I have been taking this product since 2014. After years of taking a multivitamin and mineral in pill form, we switched to something we could drink. He did the research, I consented, and I have never strayed. It tastes good. We feel great. All the ingredients are listed on their website, and Chris the Kiwi stays on top of the latest research. The plus of having a good-tasting whole food supplement in powdered form is that it can be enjoyed in water alone, in a smoothie, or mixed with other products. I mix mine in water along with aloe vera juice and Braggs ACV. If I have the time and inclination, I blend it with a tablespoon of coconut oil. I take it every morning upon waking on an empty stomach and never have problems.

DJS
Green Vibrance
Green Vibrance also seems to be a highly accepted formula with a 4.7-star rating on Amazon with over 7,800 reviews.
Green Vibrance seems to have a peculiar or distinctive taste. While it might not be completely awful, some think it's just "acceptable."
It seems that to mask the taste, most people add it to their smoothies. However, if you are on a strict meal plan, this can increase your daily calories. So, you must be careful what ingredients you add to mask its flavor.
This green drink powder is good quality. It mixes well with water. It does not taste great, but that is because it has no sweetener added. I keep it in my freezer to preserve the probiotics in it. I have ordered several times, and it is always consistently great quality.

Lacie
"Getting my daily energy dose from SuperGreen Tonik"
I'm getting my daily energy dose from SuperGreen Tonik and It helped me improve my sleep/ recovery. it's simply delicious!
Max Filippov, USA (February 2023)
Athletic Greens vs Green Vibrance: Cost
Green powder supplements are not cheap. At least the ones with high-quality products and the correct doses will not come at a low cost.
There is a considerable price difference between Athletic Greens and Green Vibrance.
Athletic Greens
One bag of Athletic Greens costs $99, meaning you pay $3.30 per serving.
There are ways to save money, but if you subscribe to their monthly service. Purchasing one bag per month reduces the price to $79 per bag ($2.63 per serving) or two bags at $74.50 each ($2.48 per serving).
If you want to purchase the travel bags, these will come at a higher price of $109 for a 30-day supply ($3.63 per serving).
Green Vibrance
One bottle of Green Vibrance costs $49.60, meaning you pay $1.65 per serving. You can purchase almost two bottles of Green Vibrance for one bag of Athletic Greens.
You can save more if you enter their subscription service.
A monthly delivery will reduce the price to $43.40 per bottle ($1.45 per serving).
You can also save money if you buy in bulk. A 60-day bottle costs $82.40 ($1.37 per serving) for a one-time purchase or $72.10 for their subscription service ($1.20 per serving).

Athletic Greens vs Green Vibrance: Side Effects
Generally speaking, green powder supplements are safe to take. Nonetheless, it might cause digestive issues such as an upset stomach, bloating, gas, and diarrhea.
If this happens, reduce the scoop in half and give the body time to adjust.
Also, certain herbs and spices can cause interactions with medications. For example, eleuthero can interact with blood thinners. Adding eleuthero can increase the risk of bleeding and bruising since it also acts as a blood thinner. (Source)
Why Choose Supergreen Tonik?
Even though both Athletic Greens and Green Vibrance are good green powder supplements, they still lack certain details.
So, the answer is pretty simple if you ask which green powder supplement to purchase. Supergreen Tonik.
Supergreen Tonik provides a fully transparent label, meaning you can check that all ingredients come from scientifically proven sources with the correct doses.
It comes in two flavors (mint and berry) and offers a 365-day money-back guarantee.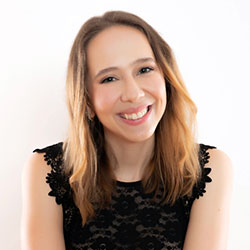 Brenda Peralta is an experienced Registered Dietitian (RDN) and Certified Diabetes Education (CDE). She is a freelance health and nutrition writer based in San Jose, Costa Rica. She has several certifications in sports nutrition, women's health hormones, and gut health.
She enjoys teaching her clients how to achieve sustainable results, all through nutritional education.