Shop your ideal Tonik
At Human Tonik we take an evidence-based approach when formulating our supplements. All our products only contain clinically-proven dosages of ingredients in a fully transparent label (we never hide ingredient dosages).
You can order single or multiple tubs where you can save up to 40% off our products, or choose from a selection of our bundles.
Supergreen Tonik
Plant-based superfoods, adaptogens, and nutrients for better energy, immunity, focus, and overall health.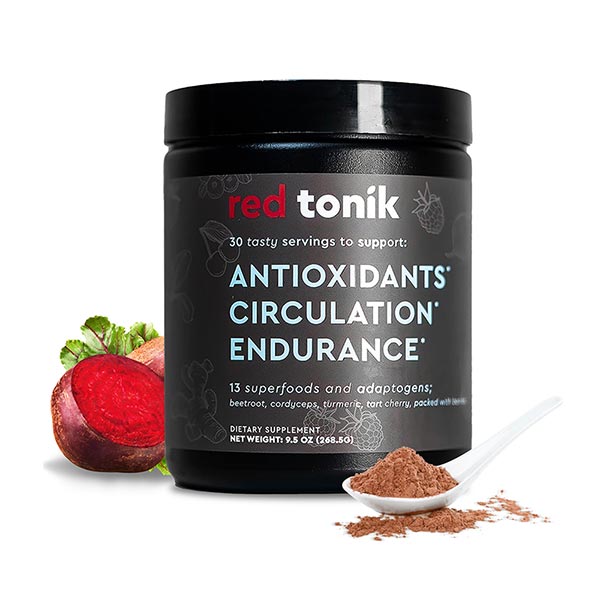 Red Tonik
Powerful blend of beets, superfoods and berries to improve your blood flow and heart health for better energy.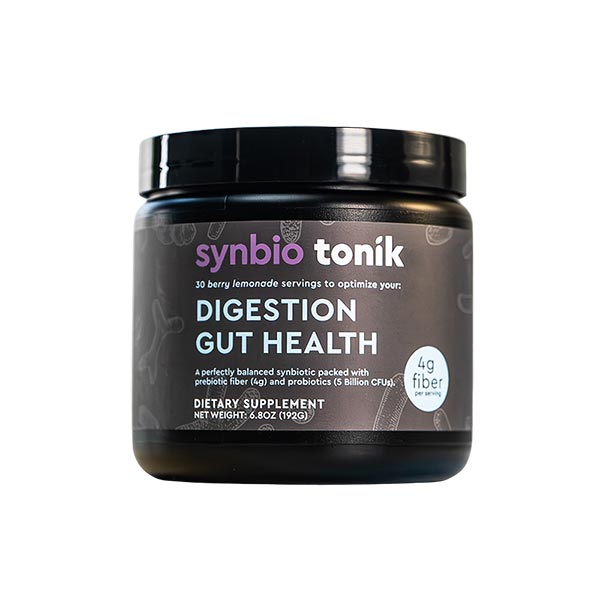 Synbio Tonik
Prebiotic and probiotic powder full of gut-supporting bacteria and fiber for optimum gut health.
Ultimate Tonik Bundle

Tonik Stack
Take the ultimate Human Tonik Stack of super greens, reds, and synbiotics for complete health. Includes 1x Supergreen Tonik, 1x Red Tonik, and 1x Synbio Tonik.
Our Bundles

Greens & Reds
The ultimate way to nourish your body and supercharge your health with our Super Greens and Reds duo bundle.

Greens & Probiotics
Super greens and adaptogens alongside our 5 grams prebiotic fiber and gut-promoting probiotics for the ultimate digestive health.

Reds & Probiotics
Super reds packed with beets, mushrooms and antioxidants with 5 grams prebiotic fiber and gut-promoting probiotics for gut health.
The Human Tonik Difference


Full Transparency
You deserve to know what's inside you supplements, that is why we have 100% full transparency label.


Scientifically Dosed
Real ingredients with proper dosages so that you get the health benefits you deserve.


Made in USA
We are proudly manufactured in a Good Manufacturing Practice (GMP) Certified facility in the USA.


3rd Party Tested
Our supplements are independently Third-Party Tested by Eurofins, one of the world's leading Laboratories.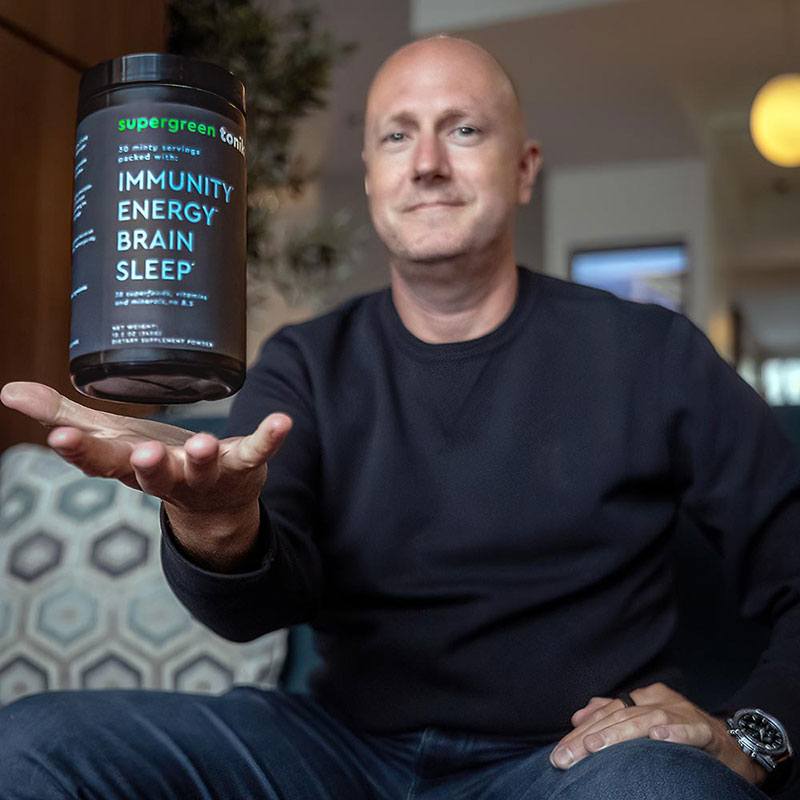 The Human
Behind The Tonik
Adam Wright was a competitive triathlete until Chronic Fatigue Syndrome (CFS) caused debilitating brain fog, muscle weakness and constant illness.
After unsuccessfully trying different greens & nutritional products that weren't scientifically dosed with full disclosure labeling, Adam knew he had to develop his own if he wanted to break the cycle of illness, recovery and illness again.
Human Tonik was born

No juicers, mixers, blenders, or bottles necessary
Effortlessly blend your tonik in cold water, drink, and achieve your daily nutritional goals — no equipment needed!
NO proprietary blends.
NO fillers.
Absolutely NO B.S.