Red powder supplements are equally as nutritious and important as green powders. Two top sellers in this industry are Superbeets vs Red Tonik. Our comparison will highlight the benefits, ingredients, taste, and pricing differences. 
Overview
| | | |
| --- | --- | --- |
| | | |
| Organic Beets | | |
| Scientifically Dosed Beets | | |
| Serving Size | 8.9gms | 5gms |
| Ingredient Dosages You Can Read | | |
| Coryceps Serving | 1gms | |
| Turmeric | | |
| Manufactured in the US | | |
| Third party tested | | |
| Vegan formula | | |
| Money-back Guarantee | 365-days | 90-days |
| Free Shipping Options | | |
| Cost per serving (cheapest) | $1.87 | $0.86 |
Red powder supplements combine fruits, vegetables, herbs, and spices with potent red coloring. Thanks to their intense color, they are high in antioxidants which can help reduce inflammation.
Red powder supplements have other health benefits, but they vary depending on the ingredients each brand uses.
If you are looking for a red powder supplement, you've probably come up with Superbeets and Red Tonik.
These are two popular red powder supplements that offer several benefits. However, if you need to pick one, which one should you choose?
Today, we'll compare Superbeets and Red Tonik side-by-side so you don't have to do that tedious task. We'll compare their benefits, ingredients, taste, and pricing. Ultimately, you'll be able to choose the best of the two.
What Is Red Tonik?
Red Tonik is a relatively new red powder supplement. It contains 13 carefully selected ingredients to help improve health and performance.
Even though it might not contain as many ingredients as some other products, it has exactly what you need in the correct doses. Because no matter if it has all the best ingredients in the world, if they don't come in the right doses, they won't have the desired effect.
One of the biggest benefits of Red Tonik is its fully transparent label. You don't have to guess the doses for each ingredient. Red Tonik is one of the few supplements that doesn't use proprietary blends.
This makes it easier to analyze and determine the possible health benefits of this supplement.
Pros:
Has a clear label with clinically proven doses
Contains scientifically proven ingredients
Vegan-friendly
Made with non-GMO ingredients
Doesn't have any caffeine, soy, or toxins
Third-party tested
Made in GMP-certified facilities
Has a 365 money-back guarantee
Offers bulk savings
Cons:
Doesn't have a travel size
It only has one flavor available
What Are Superbeets?

Superbeets is a popular red powder supplement made by the Humann company. They claim to be the first beetroot powder with patented nitric oxide technology by the University of Texas Health and Science Center.
In their formula, they only have one ingredient, which is beets.
That's right.
You won't find another ingredient that stands out (besides the additives they use). However, they use proprietary blends, meaning you don't know how much of each ingredient they use.
Pros:
Recommended by physicians
Made in GMP-certified facilities
Vegan-friendly
Uses non-GMO ingredients
Gluten-free and caffeine-free
Two flavors are available (original apple and black cherry)
Offers bulk savings
Has a 90-day money-back guarantee
Cons:
Contains only one ingredient
Uses proprietary blends
Superbeets vs Red Tonik: Benefits
Red powder supplements can help improve wellness thanks to their high antioxidant content. However, there are other health benefits based on the ingredients they use.
Let's check out some of the benefits you can obtain from each one.
Red Tonik
As mentioned before, Red Tonik has 13 ingredients that can help improve your health. On top of that, it can also:
Decrease inflammation
Boost the immune system
Increase nitric oxide production
Boost performance
Promote a better recovery
Boost energy levels
Reduce the risk of chronic illnesses

Superbeets
Even though there is one main ingredient in Superbeets (beets), that doesn't mean it won't provide you with several health benefits.
Here are some of the benefits you might get when taking this supplement:
Improves blood pressure
Boosts energy levels
Improves stamina
Enhances performance
Reduces inflammation
Reduces the risk of heart disease
Superbeets vs Red Tonik: Ingredients
The ingredients are one of the most important parts of a red powder supplement. After all, it is what makes each formula stand out.
Here, we'll go over the ingredients used in each formula and determine what benefits they can provide.
Red Tonik

One scoop of Red Tonik is going to have 13 powerful ingredients.
In the formula, you can find ingredients like beetroot, Cordyceps mycelium extract, cranberry fruit extract, turmeric root extract, tart cherry fruit powder, pomegranate fruit, goji fruit, grape seed extract, trans-resveratrol, blueberry fruit, raspberry fruit, strawberry fruit, and ginger root extract.
Beetroot is a powerful antioxidant that can help reduce inflammation. Beets contain pigments called betalains. Research shows that consuming beets for two weeks can significantly reduce inflammation markers.
On top of that, beetroot can help reduce blood pressure and increase performance thanks to its effect on nitric oxide.
Nitric oxide is a molecule that acts as a vasodilator, meaning it can help widen blood vessels. As a result, it leads to a decrease in blood pressure. (Source)
And beetroot can also have a positive impact on performance. However, more on this later when we talk about Superbeets. Just, keep in mind that the same benefits found in Superbeets are also seen in Red Tonik since both have the same amount of beetroot powder.
Other ingredients in the Red Tonik formula, like pomegranate, blueberries, and strawberries, to name a few, are powerful antioxidants. They can help reduce inflammation and enhance the immune system.
"Refreshing cranberry tasting drink"
Yummy, lovely refreshing cranberry tasting drink, that I know is packed full of antioxidants
Tart cherry juice is another ingredient worth mentioning. Besides being a powerful antioxidant and helping improve sleep (thanks to its melatonin and tryptophan content), it can also positively affect muscle recovery.
According to a study, athletes who drank tart cherry juice seven days before the competition saw decreased muscle soreness and improved muscle recovery. (Source)
Finally, Cordyceps is a powerful fungus with great benefits. Evidence suggests that athletes taking Cordyceps can increase their cardiorespiratory parameters by 7%. (Source)
Superbeets

As mentioned before, Superbeets has only one main ingredient, non-GMO beetroot powder. It comes in two presentations in powdered form and fermented powder.
But, the formula has other ingredients, such as malic acid, magnesium ascorbate, natural flavors, and stevia.
Since the only ingredient in Superbeets is beetroot powder, let's talk about its properties.
As mentioned, beetroot powder can positively affect blood pressure thanks to its production of nitric oxide.
But it can also have a positive effect on performance.
A study showed that cyclists took beetroot powder before performing the exercise. The results showed that they increased their oxygen intake by up to 20%. (Source)
Finally, it seems that beetroot powder can also help improve brain function, better-looking skin (thanks to its antioxidant properties), and reduce muscle soreness.
Superbeets vs Red Tonik: Taste
When it comes to red powder supplements (like green powders), people either love them or hate them. It is very rare to find an in-between.
If you are going to buy a supplement, you want to enjoy it. You don't want to drink something where you must pinch your nose to make it go down as fast as possible.
While taste is very subjective, let's see what each product tastes and what customers say about them.
Red Tonik
Red Tonik has a sweet and delicious cranberry taste.
Overall, there seem to be no complaints regarding the flavor. But, in case you don't enjoy it a lot, you can always mix it with your favorite fruit or drink.
Let's check out some of the customer reviews.
I'm new to Human Tonik and was introduced to it by a friend, but I already know that I'll be sticking with it! I started with the Red Tonik, which is my favorite (the cranberry flavor is SO good!), but I have gotten into the Supergreen Tonik too! I already feel the difference.

Louisa
"I was preparing for the worst. The usual silty GULP of overpriced plant food… Consider me a convert! Red is my new favorite color.

Rex
Superbeets
Superbeets has the advantage that it comes in two flavors: original apple and black cherry.
Both seem to be sweet beverages that most people enjoy taking. So, what are people saying about Superbeets?
SuperBeets is fantastic! We get an energy boost that is much better than what comes from caffeine. The flavor is tasty, too.

Jacki
I love the energy it gives me, and the flavor is good as well. I will continue to use it and see if it helps with my circulation issue. It's been less than a month, so I will update as time goes.

Roxanne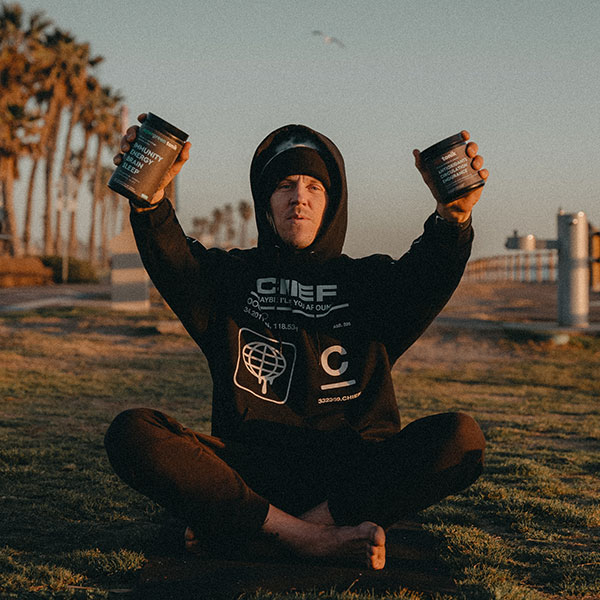 Superbeets vs Red Tonik: Cost
The highest quality ingredients used, the higher the price.
There is a big difference in the price between Superbeets and Red Tonik. However, before we go into prices, remember that Red Tonik has more ingredients, all with clinically proven doses.
Red Tonik
One bottle of Red Tonik costs $77, meaning you pay $2.57 per serving.
However, there are amazing servings if you buy in bulk.
So, instead of paying $2.57 per serving, you can pay $2.20 per serving (buying three bottles) or even $1.87 per serving (6 bottles).
On top of that, you get free shipping on orders over $99, and remember you have a 365 money-back guarantee.
Superbeets
One canister of Superbeets costs $39.95, meaning each serving costs $1.33.
But, the price can also be reduced if you buy in bulk.
For example, if you buy 3 canisters, you pay $1.26 per serving. Or, if you buy 6 canisters, you pay $1.13 per serving.
On top of that, if you subscribe to their monthly delivery, you can get up to 35% discount and free shipping. This reduces the cost per serving to $0.87.
Superbeets vs. Red Tonik: Side Effects
Red powder supplements are safe and well-tolerated.
However, like any other supplement, there is always the risk of getting a side effect. The most like side effects you might get are digestive issues. Some people might experience bloating, gas, diarrhea, or stomach cramps.
On top of that, since beetroot can reduce blood pressure, people with pre-existing hypotension should be careful on taking the supplement.
For that reason, make sure you always consult with your doctor to determine if you can take any of the supplements.
Why Choose Red Tonik

Red Tonik is a red powder supplement with 13 ingredients that can help improve health, boost performance, and increase energy levels. It contains the same quantity of beets as Superbeets (4g) and a bonus of 12 other ingredients.
So, you know you are getting the best of the best.
While Red Tonik is more expensive, remember that you are getting more ingredients (all with clinically proven doses), a 365-day money-back guarantee, great flavor, and a fully transparent label.
If you are looking for the best red powder supplement available on the market, the clear winner is Red Tonik.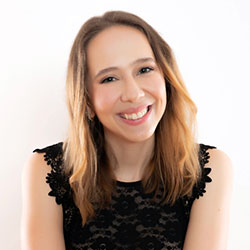 Brenda Peralta is an experienced Registered Dietitian (RDN) and Certified Diabetes Education (CDE). She is a freelance health and nutrition writer based in San Jose, Costa Rica. She has several certifications in sports nutrition, women's health hormones, and gut health.
She enjoys teaching her clients how to achieve sustainable results, all through nutritional education.