Today, we have the battle of two popular green powder supplements: Thorne Daily Greens vs AG1. While they have several similarities, they have several differences. So, if you are wondering which one to buy, keep reading to know which is the best for your goals and needs.
Overview
Organic Greens
Dedicated Brain Nutrients
Serving Size
12gms
6.4gms
Ingredient Dosages You Can Read
Multiple Flavors
Caffeine Free
Scientifically dosed
Manufactured in the US
Third party tested
Vegan formula
Money-back Guarantee
60-days
60-days
Free Shipping Options
Cost per serving (cheapest)
$2.63
$2.27
Green powder supplements are an easy and convenient way of increasing your nutrient intake. According to the CDC, adults have a low consumption of fruits and vegetables, putting them at risk of developing chronic illnesses. (Source)
I know that getting all your portions of fruits and vegetables can become a struggle.
You might lack time to cook your meals, or you might not be a great cook. It may also be that you don't have great options available, or you are simply on the go so many times it's hard to take a salad or vegetable stick everywhere you go.
No matter the reason, green powder supplements come as your allies to help increase your nutrient intake.
Two popular green powder supplements are AG1 and Thorne Daily Greens. But, how do you know which one you should choose?
Here, we'll compare their health benefits, ingredients, taste, and pricing to help select the best based on your needs.
What Is AG1 by Athletic Greens?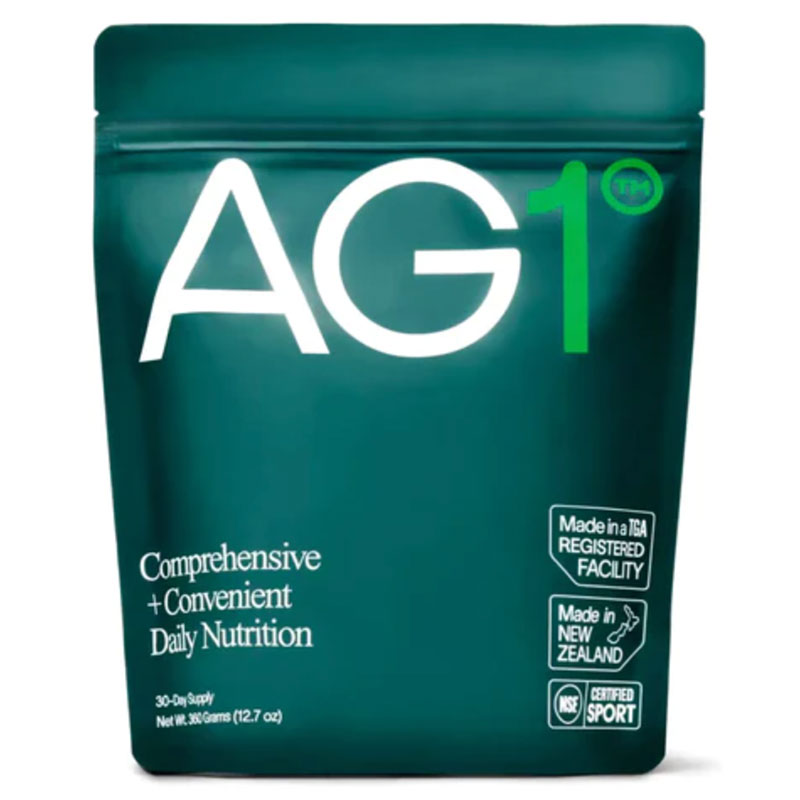 Athletic Greens (AG1) is a popular green powder supplement endorsed by several well-known figures, such as Lewis Hamilton and Andrew Huberman.
It has a long trajectory since it was founded in 2009. It has undergone several changes over the years to make the high-quality supplement you know today.
The AG1 formula contains 75 ingredients that the company claims can improve overall health, improve digestion, boost energy levels, and reduce stress levels. All those traits are given by the special blend of different green powders, spices, herbs, nootropics, and probiotics.
However, one of the biggest drawbacks is that AG1 is made with proprietary blends. This means they don't disclose how much each ingredient they use.
The problem is that if the ingredients don't come in clinically proven doses, they might not provide the intended benefits even if they have the highest quality ingredients.
Pros:
Made with 75 ingredients
Doesn't provide any artificial ingredients
Made with non-GMO ingredients
Third-party tested
Made in the USA
NSF-certified for sports
Has a 60-day money-back guarantee
Cons:
Uses proprietary blends
Only offers one flavor
Certain ingredients might come in low doses
What Is Thorne Daily Greens?

Thorne Daily Greens is a green powder supplement made with 28 ingredients. It is a source of natural ingredients that can help decrease inflammation, improve health, and promote physical endurance.
The formula contains different green powders, antioxidants, mushrooms, and adaptogens to make a one-of-a-kind formula.
Unlike AG1, Thorne Daily Greens has a fully transparent formula. This means we can determine how much of each ingredient they use, making it easier to determine if they come in clinically proven doses.
Pros:
Fully transparent formula
Keto-friendly
Made in the USA
Doesn't have artificial ingredients
Third-party tested
Cons:
Can be a highly-priced supplement
Some ingredients might be underdosed
Thorne Daily Greens vs AG1: Benefits
Generally speaking, green powder supplements can improve overall health. But, there is more to green powder supplements. Each brand has different benefits thanks to their unique blend of ingredients.
Here are the possible benefits you can get from each supplement.
Athletic Greens
Athletic Greens might provide the following health benefits:
Reduced inflammation levels
Improved gut health and digestion
Decreased stress levels and improved sleep
Increased energy levels
Liver support
Thorne Daily Greens
Thorne Daily Greens might provide the following health benefits:
Decreased inflammation
Improved recovery and improved performance
Increased energy levels
Reduced stress levels and improved sleep
Thorne Daily Greens vs AG1: Ingredients
One of the big differences between AG1 and Thorne Daily Greens is the list of ingredients. AG1 contains 75 ingredients, while Thorne Daily Greens only has 28 ingredients.
Now, keep in mind that more doesn't always mean it's better.
An advantage that Thorne Daily Greens has over AG1 is its fully transparent label. This makes it easier to analyze and determine if they come in effective doses.
Since Athletic Greens contain proprietary blends, it makes analyzing the product more challenging.
AG1

One scoop of Athletic Greens (12 grams) offers 50 calories, 6 grams of carbs, 2 grams of fiber, and 2 grams of proteins, with its 75 ingredients divided into four proprietary blends.
Alkaline, nutrient-dense raw superfood complex (7,388 mg): organic spirulina, lecithin, organic apple powder, inulin, organic wheat grass juice powder, organic alfalfa powder, organic chlorella powder, organic barley leaf powder, acerola fruit juice powder extract, and broccoli flower powder, papaya fruit powder, pineapple fruit concentrate, bilberry fruit extract, beet root powder, rose hip fruit powder, carrot root powder, spinach leaf powder, cocoa bean polyphenol extract, grape seed extract, green tea extract, licorice root powder, lycium berry fruit extract, ginger rhizome powder, slippery elm bark powder, and kelp whole plant powder.
Nutrient dense extracts, herbs & antioxidant (2,732 mg): alkaline pea protein isolate, citrus bioflavonoids extract, artichoke leaf extract, citric acid, rhodiola root dry extract, eleuthero root extract, rosemary leaf extract, milk thistle seed extract, R,S alpha-lipoic acid, ashwagandha root extract, dandelion whole plant dry concentrate, hawthorn berry extract, beta glucans, policosanol, coenzyme Q-10, stevia leaf powder, and Vitamin K2.
Digestive enzyme and super mushroom complex (154 mg): astragalus root powder extract, bromelain, burdock root powder, reishi mushroom powder, and shiitake mushroom powder.
Dairy-free probiotics (38 mg): Lactobacillus acidophilus and Bifidobacterium bifidum.
AG1 contains powerful antioxidants that can help reduce inflammation and decrease the risk of chronic illnesses. In addition, those antioxidants can also help improve recovery after an intense workout session. (Source)
Besides antioxidants, AG1 also has other ingredients that can help reduce stress (Rhodiola extract), improve liver function (milk thistle), and improve digestion (bromelain).
The dairy-free probiotic blend can help restore gut health and improve digestion. However, it's still unclear what effect probiotics can have when mixed with green powders. Also, we don't know how many bacteria are functional after being added to the supplement.
Finally, while AG1 has good ingredients, having 75 ingredients in a small serving size means some ingredients are probably underdosed.
Even though the formula contains proprietary blends, we cannot fully determine how much each ingredient has. When browsing through the blends, it's clear that some are underdosed.
For example, the recommended intake for reishi mushrooms is 1,440 to 5,200 mg. (Source)
However, in AG1, you can find the ingredients in the digestive enzyme and super mushroom complex, which has a total weight of 154 mg (and other four ingredients). So, it's clearly underdosed.
Thorne Daily Greens

One scoop (6.4 grams) of Thorne Daily Greens has 20 calories, 2 grams of carbs, less than one gram of fiber, and 2 grams of protein.
The formula is divided into four blends:
Greens blend: matcha (1 g), spirulina (1 g), kelp powder (500 mg), moringa leaf powder (500 mg), watermelon seed powder (500 mg), mango leaf extract (140 mg), and spinach lead powder extract (100 mg).
Mushroom blend: lion's mane mushroom (300 mg), chaga mushroom (250 mg), maitake mushroom (100 mg), reishi mushroom (100 mg), and shiitake mushroom (100 mg).
Adaptogen blend: ginger root extract (250 mg), ashwagandha extract (225 mg), lemon balm phytosome (100 mg), Rhodiola root extract (100 mg), spearmint leaf (100 mg), and eleuthero extract (50 mg).
Antioxidant blend: glutathione (175 mg), nicotinamide riboside hydrogen malate (100 mg), quercetin phytosome (100 mg), trans-resveratrol (100 mg), Coenzyme Q10 (50 mg), and betaine anhydrous (21 mg).
Just like AG1, Thorne Daily Greens only has powerful antioxidants that can help reduce inflammation and improve overall wellness.
It also contains ingredients, such as ashwagandha, which can help reduce stress levels and promote a good night's sleep. (Source)
The mushroom blend can help boost energy levels, improve performance, and enhance immune function.
However, just like AG1, it contains some ingredients in low doses.
As mentioned, the recommended intake for reishi mushrooms is 1,440 mg to 5,200 mg. Thorne Daily Greens only offers 100 mg, meaning it is significantly underdosed. So, in the end, it might not produce the intended benefits.
Thorne Daily Greens vs AG1: Taste
Green powder supplements are not the tastiest. Due to their high levels of green powders, it might result in an earthy beverage. And, while some people love them, others hate them.
Both options have only one flavor available, but they are very different. To know if the supplement is worth purchasing due to its flavor and texture, let's see what customers say regarding both products.
AG1
AG1 has a slight pineapple taste with a somewhat earthy flavor. While some people love the flavor, others are not so keen.
As a result, they rely on adding other ingredients, such as fruits, nut butter, or juices.
On Amazon, AG1 has an average rating of 4.4 stars, which is very good. Here are some of the reviews left by customers.
"(…) Taste is a big positive about this green superfood powder by Athletic Greens, but definitely not the only important thing. I was happy to find that it doesn't taste horrible even when just mixed in my shaker cup with water. In all honesty, though, it doesn't exactly taste fabulous–as in, "I can't wait to drink this!!"– either. But they've added enough natural flavorings (powders of papaya, broccoli, cherry, pineapple, carrot, and natural vanilla) that it's pleasantly drinkable."

Catrinka
"I've been using this product for a few months – I bought the individual packets to take on a long trip last year. I reordered the pouch and never received the product. I was down to my last few doses. The company expedited a new order and I received it in 3 days. Plus they sent a new shaker, container, and scoop. I really notice a difference in how I feel so I continue with AG1 even though it is a bit expensive. However, I doubt it is more expensive than my previous regimen when you add up all the individual products I was using. The taste is fine but it is still a little gritty unless I blend it in a breakfast shake. Overall, very satisfied with this product and the company service."

Charonp
Thorne Daily Greens
Thorne Daily Greens also seems to be accepted by customers. It has a refreshing mint flavor most people enjoy. On Amazon, they have an average star rating of 3.9 with only +100 reviews.
However, while customers enjoy its flavor, others find the mint flavor too overpowering and not pleasant.
"(…) This doesn't taste terrible, but the spearmint flavor is really tough to get past. I would love to see Thorne offer a similar product with something like guava powder or papaya powder to create a nicer flavor experience while still delivering essential nutrients and vitamins. I get that sometimes you have to stomach less than desirable flavors to get the benefits of such a drink, but I'd much rather look forward to drinking stuff like this. These are often my first drink/meal of the day and starting with something that tastes like minty, earth, bitterness isn't so fun haha."

Taylor
"Thorn has always had wonderful products and this is no different. If you want a way to get your greens in and you don't like the chalkiness of normal greens powder, this is it. It is super easy to mix and not chalky at all.

It has a unique flavor (a mix of match and chai tea with a hint of mint) that I like – (some people may not like it) it has a soft sweetness and minty flavor at the beginning but ends on a very small spicy kick at the end (probably do to some root extracts) – but its barely even noticeable."

Diana

Thorne Daily Greens vs AG1: Cost
There is a massive price difference between AG1 and Thorne Daily Greens. Athletic Greens is more expensive than Thorne Daily Greens, and it doesn't have a fully transparent label.
On the other hand, Thorne Daily Greens is not that cheap. It is still quite costly, and it only has 50% of the formula of AG1.
AG1
One of the advantages of Athletic Greens is that it offers different prices depending on how many bags you purchase and if you enter their subscription savings.
Here is a list of the prices for Athletic Greens:
One bag: $99 ($3.30 per serving)
One bag in subscription savings: $79 ($2.63 per serving)
Two bags in subscription savings: $74.50 per bag ($2.48 per serving)
Travel packets: $109 ($3.63 per serving)
Thorne Daily Greens
Thorne Daily Greens is quite an expensive formula. It costs $68 per tub, meaning you pay $2.27 per serving.
While there are different ways to help you save money, they are rather complicated and not as effective as other products.
For example, you can save 10% of your order by entering their subscription savings. However, keep in mind that this won't apply to your first order.
You can also opt for a 20% discount when subscribing to three or more products.
Thorne Daily Greens vs AG1: Side Effects
Both AG1 and Thorne Daily Greens are safe and well-tolerated formulas. However, just like any other supplement, they might increase the risk of digestive issues, such as bloating, gas, stomach cramps, and diarrhea.
If this is the case, cut the dosage in half and give your body some time to adjust to the formula.
For those taking chronic medication, make sure you consult with your doctor to determine if you can add the supplement. There are some herbs and spices that might cause interaction with certain medications.
Why Choose Supergreen Tonik?

If you need to pick one option, there is a reason why AG1 made its way onto our preferred top 8. However, there are still some things that AG1 lacks, such as a transparent label, more flavors, and clinically dosed ingredients.
So, if you are looking for the best green powder supplement, there is no better option than Supergreen Tonik.
Supergreen Tonik is a green powder supplement made with 38 ingredients. It has a fully transparent label, and all the ingredients are clinically dosed. The product also comes in two delicious flavors, mint and berry, so there is more variety in the flavors.
What makes this a great option is that it is cost-effective. It has great pricing, comparing the fact that you are getting high-quality ingredients, a fully transparent label, and a 365-day money-back guarantee.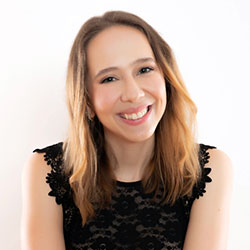 Brenda Peralta is an experienced Registered Dietitian (RDN) and Certified Diabetes Education (CDE). She is a freelance health and nutrition writer based in San Jose, Costa Rica. She has several certifications in sports nutrition, women's health hormones, and gut health.
She enjoys teaching her clients how to achieve sustainable results, all through nutritional education.