Thousands of happy customers
Say Goodbye to Chronic Colds, Energy Slumps and Brain Fog*
"I get more energy and don't get as tired during the day!!" - Ryan USA
Here is what a few of our customers have to say:
I am a biochemist so I know a lot about nutrition and health...I take [ SuperGreen Tonik ] every day to stay healthy. I feel I get more energy and don't get as tired during the day. †

- Ryan, USA

Verified Customer
A few months ago we switched to supergreentonik and our energy levels, mental clarity and sleep have all noticeably improved, so we're very happy converts – thanks †

- Jon/Freda, Canada

Verified Customer
I can't believe how much better I feel after less than a month. My arthritis pain has diminished at least 75%! I'm sleeping better and dreaming almost every night. †

- John, Florida

Verified Customer
I follow a strict keto diet and use Supergreen Tonik to support my nutritional intake, absolutely love the berry taste. †

- Kirsty, UK

Verified Customer
I got very sick, with my low immunity due to lymphoma if I just slack for a short time I see the effects. Taking Supergreen tonik within a day or two my energy is better, and feeling great!!. †

- Hilary, USA

Verified Customer
Raw Superfoods, Adaptogens, And Nutrients In Dosages You Can Actually Read
NO proprietary blends.
NO fillers.
Absolutely NO B.S.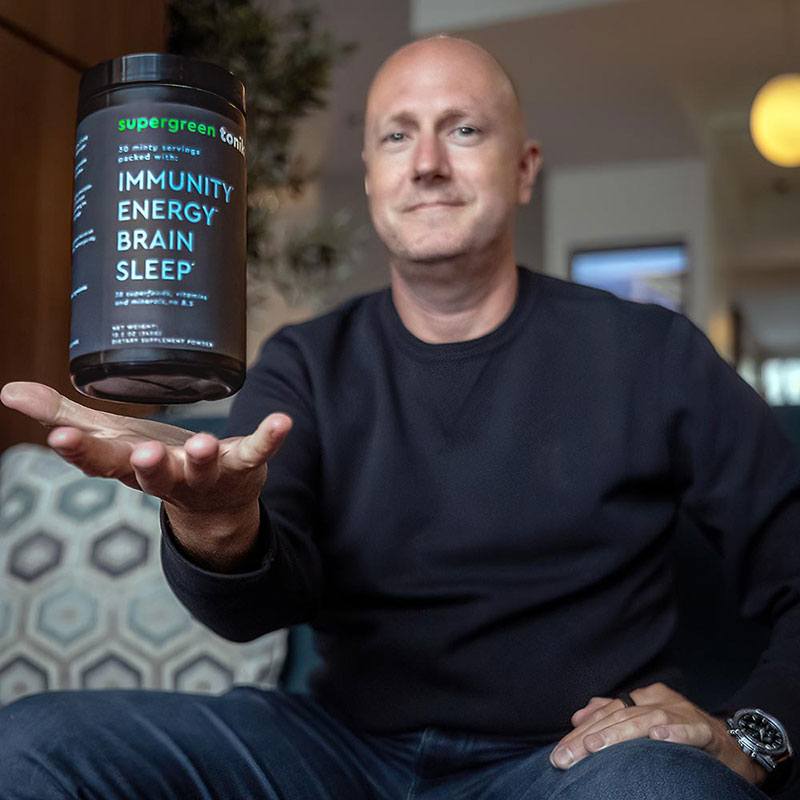 The Human
Behind The Tonik
Adam Wright was a competitive triathlete until Chronic Fatigue Syndrome (CFS) which caused debilitating brain fog, muscle weakness and constant illness.
After unsuccessfully trying different greens & nutritional products scientifically dosed with full disclosure labeling, Adam knew he had to develop his own if he wanted to break the cycle of illness, recovery and illness again.
Human Tonik was born

No juicers, mixers, blenders, or bottles necessary.
Easily mix a scoop with 12oz of cold water, drink, and you've met your daily requirement for nutrients!
An all in one supplement doesn't exist, but we're real close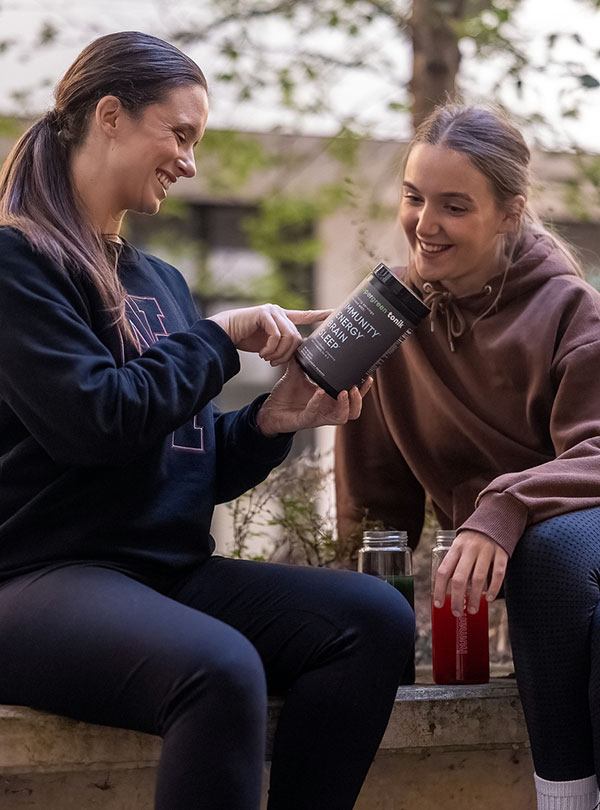 An all in one supplement doesn't exist, but we're real close



An all in one supplement doesn't exist, but we're real close


The Human Tonik Difference


Full Transparency
You deserve to know what's inside you supplements, that is why we have 100% full transparency label.


Scientifically Dosed
Real ingredients with proper dosages so that you get the health benefits you deserve.


Made in USA
We are proudly manufactured in a Good Manufacturing Practice (GMP) Certified facility in the USA.


3rd Party Tested
Our supplements are independently Third-Party Tested by Eurofins, one of the world's leading Laboratories.