Red powder supplements mix fruits, vegetables, herbs, and other nutritional extracts. Thanks to their intense color, they can significantly improve health. But, with so many options, which one should you choose? Today, we'll compare two popular brands: Vital Reds vs Red Tonik. Learn about its pros, cons, ingredients, benefits, and prices.
Overview
| | | |
| --- | --- | --- |
| | | |
| Organic Greens | | |
| Scientifically Dosed Beets | | |
| Serving Size | 8.9gms | 3.7gms |
| Ingredient Dosages You Can Read | | |
| Coryceps Serving | 1gms | |
| Turmeric | | |
| Manufactured in the US | | |
| Third party tested | | |
| Vegan formula | | |
| Money-back Guarantee | 365-days | 90-days |
| Free Shipping Options | | |
| Cost per serving (cheapest) | $1.87 | $1.41 |
Red powder supplements might not be as popular as green powder supplements, but they are starting to gain popularity.
Nowadays, people don't have a good consumption of fruits and vegetables. In fact, the CDC states that only 10% of adults manage to cover their daily intake. (Source)
And those with a decent consumption of fruits and vegetables don't seem to add much variety to their choices. Most people focus only on greens, leaving behind other essential nutrients in other fruit and vegetable from different colors.
Phytonutrients are one of the molecules found in red powder supplements. They have great antioxidant properties, meaning they can help reduce inflammation.
But, besides reducing inflammation, red powder supplements can also improve performance and recovery and boost the immune system.
Vital Reds and Red Tonik are two popular red powder supplements. However, when choosing one, which one should you pick?
In this article, we'll compare Vital Reds vs Red Tonik side to side to determine the ultimate winner.
What Is Red Tonik?
Red Tonik is one of the newest red powder supplements on the market. It contains 13 different ingredients.
And while this sounds like a small amount compared to other options (some have more than 20 ingredients), Red Tonik is a carefully formulated formula to give you exactly what you need.
Forget about a supplement that, while it contains many ingredients, probably comes in low doses.
In the case of Red Tonik, it contains clinically proven ingredients in the correct doses. And how do we know that? Red Tonik is one of the few supplements with a clear label. It doesn't have proprietary blends.
Pros:
13 powerful ingredients (4gms Beets!)
Clear label (no proprietary blends)
Vegan-friendly with no soy, caffeine, or dairy products
Made in US GMP-certified facilities
Third-party testing
Has a one-year money-back guarantee
Has bulk savings
Cons:
Doesn't have a travel size
Only one flavor is available
What Are Vital Reds?

Vital Reds is the red powder supplement created by Gundry MD. It has 34 different ingredients to help improve overall health.
The man responsible for this supplement is Dr. Steve Gundry, a former heart surgeon. His main focus was to create a supplement to heal people inside out. All while focusing on improving gut health.
That is why in the formula, you not only find fruits, vegetables, and herbs. But you can also find a blend of probiotics.
Pros:
34 ingredients in one serving
Third party-tested
Manufactured in the US in GMP-certified facilities
Has a 90-day money-back guarantee
Offers bulk savings
Cons:
It doesn't have a clear label (it uses proprietary blends)
It might contain some caffeine
Only one flavor is available.
Has a small serving size (3.765g)
Ingredients might be underdosed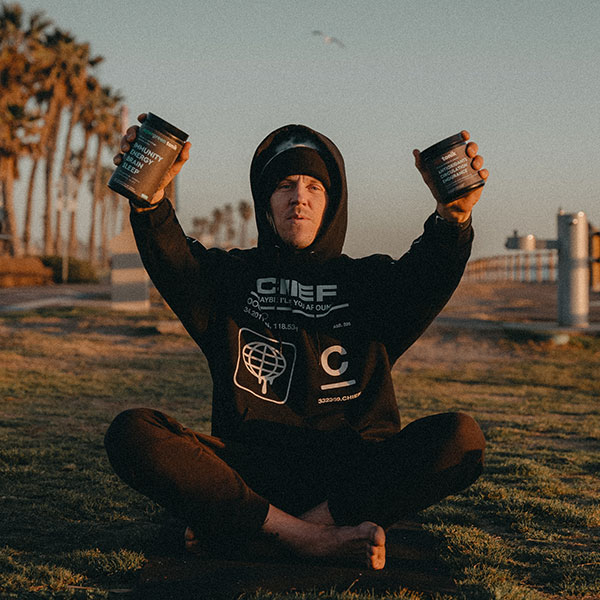 Vital Reds vs Red Tonik: Benefits
As mentioned before, red powder supplements offer several benefits. However, the benefits each supplement provides depend on its formula.
So, what might you get from each supplement?
Red Tonik
Red Tonik contains 13 powerful ingredients to help improve overall health. But, on top of improving health, it can also:
Improve performance
Increase nitric oxide production
Reduce the risk of heart disease
Reduce inflammation
Promote a better recovery
Boost the immune system
Increase energy levels
Improve digestion
Vital Reds
Vital Reds has 34 different ingredients. But, as we will see later, more doesn't necessarily mean better. Still, some good ingredients in Vital Reds can promote good health
Here are some other benefits you might obtain when taking Vital Reds.
Decreases inflammation
Improves digestion
Reduces the risk of chronic illness
Supports healthy-looking skin
Boosts energy levels
Increases the immune system
Vital Reds vs Red Tonik: Ingredients
The ingredients are what make each formula unique.
So, analyzing the ingredients and their doses is a must in any comparative article. Here, we'll dig into the ingredients in Vital Reds vs Red Tonik.
Red Tonik

There are 13 ingredients in Red Tonik.
One scoop of Red Tonik provides beetroot, Cordyceps mycelium extract, cranberry fruit extract, turmeric root extract, tart cherry fruit powder, pomegranate fruit, goji fruit, grape seed extract, trans-resveratrol, blueberry fruit, raspberry fruit, strawberry fruit, and ginger root extract.
Beetroot powder is a powerful antioxidant. It is also high in nutrients like folate and manganese.
One of the biggest benefits of beetroot powder is its effect on nitric oxide production. (Source)
Nitric oxide is a vasodilator, meaning it helps widen blood vessels. As a result, it can help reduce blood pressure and boost performance since more nutrients and oxygen reach the muscles.
On top of that, nitric oxide can also help make energy production more efficient, decreasing time to exhaustion and improving cardiorespiratory function. (Source)
Other essential ingredients like turmeric, cranberry, pomegranate, goji fruit, trans-resveratrol, blueberry, raspberry, and strawberry are powerful antioxidants that can reduce inflammation. As a result, it can lead to improved recovery and decrease the risk of chronic illness.
Besides being a powerful antioxidant, tart cherry juice can also benefit sleep. Research shows that tart cherry juice has melatonin, which regulates the sleep and wake cycle. (Source)
In addition, thanks to its high tryptophan content, tart cherry juice can increase serotonin levels (happy hormone), helping regulate mood and sleep.
Finally, ginger root extract is a powerful anti-inflammatory and digestive aid. Taking ginger root seems to help alleviate nausea and digestive problems. (Source)

Vital Reds
Vital Reds has 34 ingredients divided into three blends:
Polyphenol blend: carrot, organic apple peel, grape skin extract, aronia berry extract, organic flax seed, grape seed extract, acai fruit extract, acerola fruit extract, apple, apple pectin, organic beetroot, blackberry, European black currant fruit extract, blueberry fruit concentrate, cranberry fruit extract, mango, mulberry fruit, papaya, pomegranate, red raspberry, strawberry, cantaloupe, cherry, grape, grapefruit, lemon, lime, orange, peach, pear, pineapple, plum, watermelon, and berberine.
Metabolic enhancing blend: cinnamon bark, green tea leaf extract, white tea leaf extract, ginger root, turmeric root extract, bitter melon fruit extract, and black pepper fruit.
Digestive support blend: B coagulans, L acidophillus, B. lactis, L. reuteri, and FOS.
The polyphenol blend contains powerful antioxidants that can help reduce inflammation. On top of that, they can help reduce the risk of chronic illness and support the immune system.
The blend also contains key ingredients like berberine, which research shows can help decrease cholesterol and sugar levels. And it contains apple pectin, which can create more stable sugar levels and promote good gut health.
The metabolic enhancement formula contains ingredients that can slightly increase metabolism and regulate blood sugar levels. Evidence suggests that green tea leaves can help improve cognitive function and might increase calorie burning by up to 4%. (Source)
Cinnamon seems to help regulate blood sugar levels, as well as bitter melon. But, on top of that, bitter melon is a natural laxative that can help improve digestion and remove toxins.
Finally, the probiotic blend can help improve the digestive system and enhance the immune system.
However, remember that the probiotic blend might not be very stable. We don't know how many probiotics are alive when ingested and how they might interact with other ingredients.
"Refreshing cranberry tasting drink"
Yummy, lovely refreshing cranberry tasting drink, that I know is packed full of antioxidants
Vital Reds vs Red Tonik: Taste
Taste is a subjective matter.
However, based on the customer reviews, we can determine if the supplement is a winner or if you must mix it with something else to improve its taste.
Red Tonik
Red Tonik has a cranberry taste. It goes without saying that several customers like the sweet taste offered by the supplement.
But, if you don't like it, you can always mix it with your favorite fruits, green tea, or orange juice.
So, what are some customer reviews?
I look forward to drinking this every day. Very refreshing and tasty!

Matthew
I find the taste so refreshing and look forward to drinking my red tonic every day. Love the energy boost!

Sara
Vital Reds
Vital Reds has a sweet and mildly fruity flavor. There seem to be no complaints regarding this red powder supplement.
Let's check some of the comments left by some customers.
I either pour a scoop in a bottle of purified water or in my green smoothie which I have nearly ever morning, which I use as my artificial sweetener. I will be trying it when I bake snacks like cookies and brownies.

Sean
I started taking vital reds about a month ago I am 67 years old I was feeling with little energy I was a little hesitant about the taste, but when I tried it wow was I surprised it's delicious and I feel younger and more energetic I would highly recommend this product to anyone who feels tired and worn down the benefits are a great super product.

Becky
Vital Reds vs Red Tonik: Cost
Red powder supplements, like green powder supplements, are not cheap, especially if they contain high-quality ingredients and several of them.
You are going to see there is a difference in price between Vital Reds and Red Tonik. In this case, Red Tonik is more expensive than Vital Reds.
However, although Red Tonik has fewer ingredients, they come in the right doses. But, regarding Vital Reds, its small serving size and high ingredients might mean some are underdosed.
So, no matter if the supplement has many ingredients, if they don't come in the right doses, they won't have the same effect.
Red Tonik
One bottle of Red Tonik costs $77. So, you pay $2.57 per serving.
But, don't worry, there are ways for you to save some money.
If you purchase three bottles, you pay $2.20 per serving. And if you purchase six bottles, you pay $1.87 per serving.
Remember, you also get free shipping on orders over $99 and a 365-day return policy.
Vital Reds
One bottle of Vital Reds costs $69.95, meaning you pay $2.33 per serving.
But, if you buy in bulk, you can save money.
If you purchase three jars, you can reduce the serving price to $2.21. And if you purchase six bottles, you can pay $2.10 per serving.
Vital Reds vs Red Tonik: Side Effects
Red powder supplements are typically well-tolerated and safe. However, some people might experience some digestive discomfort when taking the supplement. People might notice symptoms like bloating, gas, stomach cramps, and diarrhea.
If you experience any of these symptoms, you can reduce the dose until the body gets used to the supplement.
Also, keep in mind that beetroot can decrease blood pressure. So, people that have pre-existing hypotension should be careful when consuming red powder supplements.
With that said, whenever you include a new supplement, make sure you consult your healthcare provider.
Why Choose Red Tonik

Red Tonik is one of the best red powder supplements available.
Unlike Vital Reds, it contains a fully transparent label meaning you can analyze the ingredients in the formula and how much it uses.
While Vital Reds might be a cheaper alternative, Red Tonik has 2.5 times the formula of Vital Reds, and it contains clinically dosed ingredients.
So if you want a formula with a clear label, great taste, and a 365 money-back guarantee, Red Tonik is the way to go.
And, if you are still worried about the price, buy in bulk! Buying six bottles reduces the price to $1.87 per serving (and the lowest you can go with Vital Reds is $2.10).
So, there is nothing to think about. Better price, with a better formula!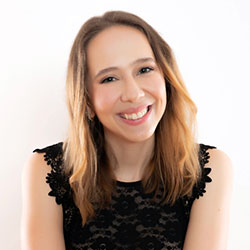 Brenda Peralta is an experienced Registered Dietitian (RDN) and Certified Diabetes Education (CDE). She is a freelance health and nutrition writer based in San Jose, Costa Rica. She has several certifications in sports nutrition, women's health hormones, and gut health.
She enjoys teaching her clients how to achieve sustainable results, all through nutritional education.