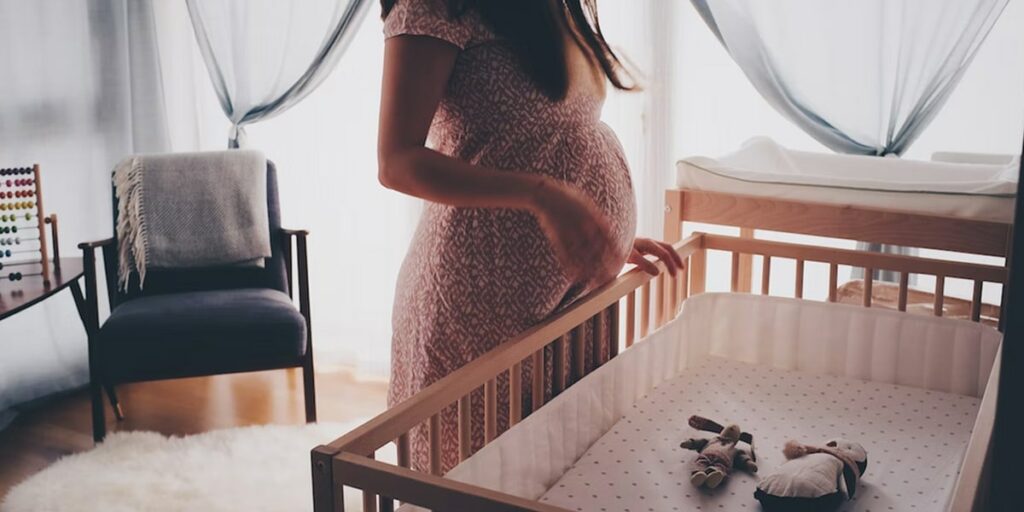 Greens Powder Suitable For Pregnancy
The benefits of consuming greens powders daily are understood but one of the most FAQ we get here at Human Tonik is if greens powder suitable for pregnancy.
Key Takeaways
Greens powder is a popular dietary supplement that helps people meet their daily vitamin and mineral requirements.
Not all supplements are suitable during pregnancy.
Green powders should be avoided during pregnancy because they can contain high doses of certain vitamins and minerals.
During pregnancy, both mom and growing infant must get all the essential nutrients needed to help keep both healthy and aid the child's normal development.
The problem is that during pregnancy, it can be hard to stick to a healthy diet because of cravings for foods that are high in fat and calories. However, a shortcut to getting vital vitamins and minerals is taking supplements that supply the body with a wide range of nutrients daily.
This can be done by taking tablets, capsules, liquid, or powder supplements. The latter two supplement forms are the best for absorption by the body.
What Is A Green Powder?
Green powder is a nutrient-rich supplement that is easily absorbed by the body. These green powders contain an array of vitamins, minerals, and amino acids that can boost energy levels and immunity.
The best green powders have few filler ingredients and concentrate on providing the correct therapeutic dosage for each nutrient.
Some green powders such as Supergreen Tonik also contain super foods like chlorella and spirulina. They are given this name because they are dense in numerous nutrients that can help fight diseases and infections and boost overall health and well-being.
The best green powders have a balance of natural ingredients that can help boost immunity, energy, and brain function. In addition, they balance blood sugar levels and even help relieve stress and improve sleep.
Other ingredients may include infection fighters such as garlic; the allicin in garlic is thought to have anti-viral, anti-bacterial, and anti-fungal properties. Olive leaf extract is also sometimes included because it has similar properties to garlic.
Green powders generally contain grasses, herbs, leafy greens, algae, fruits, and even seaweed. These powders can be mixed into smoothies, fruit juices, or water. The ingredients are primarily organic and sweetened with xylitol, stevia or monk fruit, or other non-artificial sweeteners.

Are Green Superfood Powders Safe?
Superfood powders have a good safety record because all the ingredients are safe for human consumption. Even the more exotic ingredients that are rarely sold in grocery stores have an excellent safety record.
The one thing lacking in superfood powders is the healthy fiber content, which is lost during manufacturing. The benefits of consuming whole foods are also lost when taking these green powders, making them unsuitable as replacements for healthy food.
This is why the green powder focus is on dietary supplementation, as these should only be used to supplement a healthy diet and provide vital vitamins and minerals that may be missed by what we eat during an average day.
Furthermore, we would have to eat a vast variety of foods daily to get all the vitamins, minerals, antioxidants, micronutrients, and amino acids we need daily, and this is where green powders are at their most useful.
Why Are Green Powders Not Required For Pregnancy?
Green powders should be avoided during pregnancy because they can contain high doses of certain vitamins and minerals, which can harm the unborn infant. Some nutrients can also interact with certain medications the mother may take during pregnancy.
This is why it is essential to check with a healthcare professional before taking green powder formulas, especially if you are pregnant. During pregnancy, the nutrition of an expectant mom changes as well; therefore, these formulas may not cater to these new nutritional needs.
Some green powders may also cause mild side effects when first taken, but the bottom line is that these products haven't been tested on pregnant women.
Furthermore, some of the rare and more exotic ingredients included are also unknown quantities regarding safety during pregnancy.
Whatever is consumed by the mom is passed onto the infant, so avoiding these supplements and switching to ones that have been specifically designed for pregnant women is the safest and most effective thing to do for the benefit of both mom and child.

Alternatives For Pregnant Mothers
The alternatives to green powder formulas cater to pregnant women either at different stages of pregnancy or for the duration of the entire pregnancy in general.
They also include vital nutrients such as vitamin B12, which is needed for the healthy development of a child's nervous system, folic acid to help prevent spina bifida, and iron to prevent anemia in both the mom and developing child. (Source)
Final Thoughts
There are some superfoods to avoid when pregnant because of their high vitamin content. Pregnancy superfoods should have a balance of nutrients, especially those that can aid the infant's development, such as folic acid.
The best green powder for pregnancy gets the balance right but also includes more vital nutrients than standard green powders.
Aside from pregnancy formulas, green powders generally contain substances that can help prevent chronic disease because of micronutrients and high levels of antioxidants naturally present in the ingredients used to make these products.
They can help prevent diabetes and heart disease and improve eye health because of beta-carotene and vitamin K levels.
Therefore the benefits of such supplements outweigh the potential for some side effects that may be experienced in the first few days of taking these powders.
These can include an upset stomach, but this soon resolves once the digestive system becomes accustomed to the powder.

Christine VanDoren is an NSCA-certified personal trainer and ACE nutritionist, she started spending her time training in the gym and online and creating content for Edge of Longevity, all of which is about how she has worked to better herself, and in turn, hopes to help others better themselves too.
She believes the healthier one is, the happier one can be, and she hopes to spread that happiness to people in every country, every lifestyle, of every age and gender, and ethnicity.