Are you considering green powder supplements weighing up Athletic Greens vs Jocko Greens? Confused as to which brand is best for you? Here, we will review the different health benefits, ingredients, tastes, and pricing.
Overview
| | | |
| --- | --- | --- |
| | | |
| Organic Greens | | |
| Dedicated Brain Nutrients | | |
| Serving Size | 12gms | 10gms |
| Ingredient Dosages You Can Read | | |
| Multiple Flavors | | |
| Caffeine Free | | |
| Manufactured in the US | | |
| Third party tested | | |
| Vegan formula | | |
| Money-back Guarantee | 30-days | 30-days |
| Free Shipping Options | | |
| Cost per serving (cheapest) | $2.63 | $1.57 |
Green powder supplements are a mix of powdered vegetables. They are an easy and convenient way to get a daily dose of vegetables and, depending on the formula, fruits.
People seem not to consume enough fruits and vegetables throughout the day. As a result, there is an increased risk of chronic illnesses like diabetes or heart disease. (Source)
Jocko Greens and Athletic Greens are green powder supplements that are just a mix away from getting enough nutrients to improve health, reduce stress, and boost gut health.
This article aims to explore the differences between Athletic Greens and Jocko Greens. At the end of the article, you'll have a clear idea of which supplement is the best for your needs.
What Is Jocko Greens?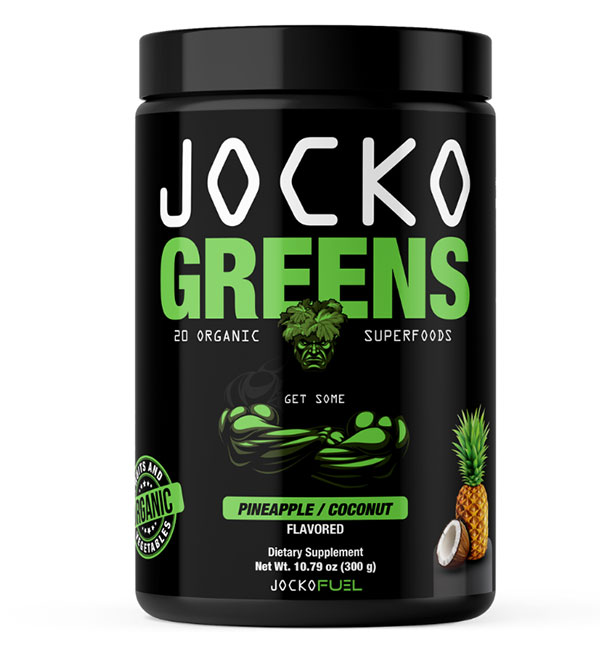 Jocko Greens is a green powder supplement created by Jocko (John Gretton) Willink, a podcaster, author, and retired Navy SEAL.
The supplement is made with 23 ingredients, where you get a variety of fruits, vegetables, and a couple of adaptogens.
The company has several certifications, such as made in FDA and GMP-certified facilities, to guarantee the quality of the product.
Additionally, one of the benefits of Jocko Greens over Athletic Greens is that it has a fully transparent label. Since it doesn't use proprietary blends, you can determine how much each ingredient they use and whether they are correctly dosed.
Pros:
Made in a GMP-certified facility
Made in an FDA-certified facility
Has a transparent label (no proprietary blends)
Offers two flavors to choose from
No added sugars
Soy-free
Cons:
Some ingredients come in low doses
No clear money-back guarantee policy
Only a couple of adaptogens
What Is Athletic Greens?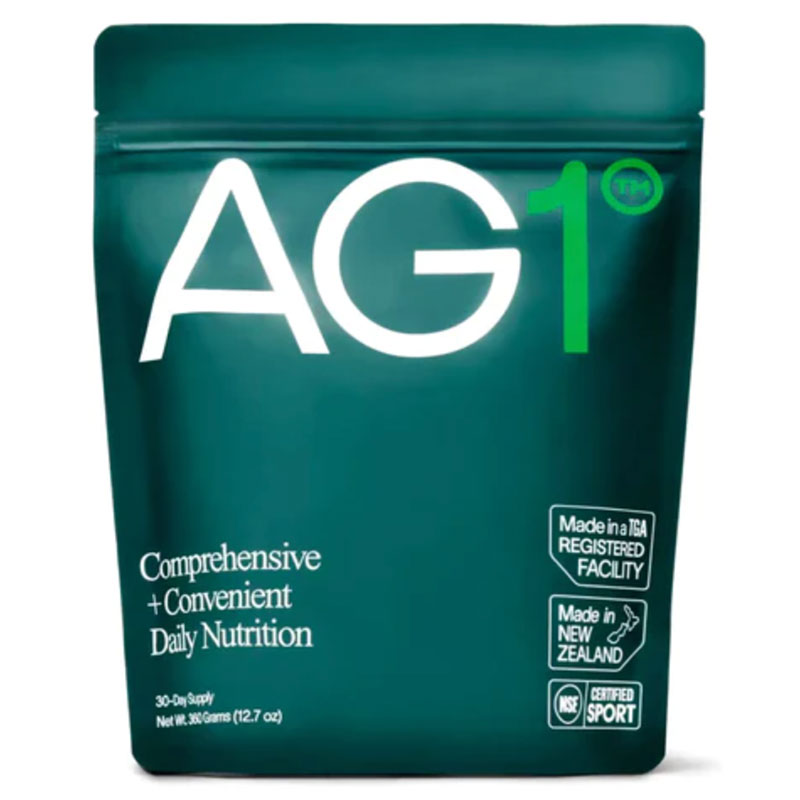 Athletic Greens are among the most well-renowned green powder supplements. You can find it among the best green powder supplements among Supergreen Tonik and Bulletproof Greens.
This green powder supplement is made up of 75 ingredients. You can find fruits, vegetables, adaptogens, antioxidants, prebiotics, and probiotics here.
The company has had a long trajectory since it was created in 2009. However, the supplement you take now is the same one created a long ago. It has undergone different transformations to make it the formula we know today.
One of the company's benefits is that Athletic Greens is NSF-Certified for Sports (meaning there are no banned substances), third-party tested, and manufactured in the USA.
But, one of the biggest cons of Athletic Greens is that it is made with proprietary blends. Using proprietary blends means you cannot determine how much each ingredient they use. So, we don't know if they come in clinically proven doses.
Pros:
Made with non-GMO ingredients
Has no artificial ingredients, flavors, sweeteners, or colorings
Third-party tested
Offers a 60-day money-back guarantee
Made in the US
NSF-certified for Sports
Has travel-size packets
Cons:
Only one flavor is available
Doesn't have a transparent label (uses proprietary blends)
Some ingredients might be underdosed
It is expensive
"Replaced my AG1 subscription!"
Love that with Tonik you know exactly what you are getting; not the proprietary blend…Our family took Athletic Greens for a few years; but always wondered, " Is the product really good or are they really good at marketing?" We decided it was the marketing and switched to Tonik.
Leah, USA (February 2023)
Jocko Greens vs Athletic Greens: Benefits
Green powder supplements offer several benefits. But, they might vary depending on the ingredients found in each formula.
Here, we'll review the possible benefits you might obtain from drinking Jocko Greens vs Athletic Greens.
Jocko Greens
Jocko Greens can provide the following benefits:
Can help reduce inflammation
Might enhance the immune system
May decrease stress levels
Can provide liver support
Might improve gut health
Athletic Greens
Athletic Greens might provide the following benefits:
May reduce inflammation
Can promote a good night's sleep
It might boost immune function
May improve digestion
Might reduce the risk of chronic illnesses
Can provide liver support

Jocko Greens vs Athletic Greens: Ingredients
Each green powder formula has a unique blend of ingredients. That is what makes them stand out over the rest.
Jocko Greens and Athletic Greens have very different ingredients. You can find some in both formulas, but overall they are very different.
Let's analyze the ingredients behind each formula.
Jocko Greens

There are 23 ingredients in Jocko Greens divided into two blends, a couple of adaptogens, probiotics, and one herb.
Organic vegetable blend (5,400 mg): spirulina (1,170 mg), wheat grass (900 mg), kale (900 mg), spinach (900 mg), beets (360 mg), sweet potato (270 mg), broccoli sprout (180 mg), chlorella (180 mg), oat grass (180 mg), cabbage (180 mg), and carrots (180 mg).
Organic fruit blend (3,600 mg): banana powder (1,080 mg), pineapple powder (1,080 mg), apple powder (450 mg), grape (360 mg), goji (180 mg), pomegranate (180 mg), acai powder (90 mg), wild blueberry (90 mg), and cranberry fruit extract (90 mg).
Rhodiola extract (50 mg)
Ashwagandha (50 mg)
Milk thistle extract (50 mg)
Probiotic blend (9 billion CFUs): L. casei, L. acidophilus, L. salivarius, L. paracasei, L. rhamnosus, L. plantarum, B. lactis, B. bifidum, B. longum, L. bulgaricus, and B. breve.
One advantage of Jocko Greens is that it contains several vegetables and fruits and is a great alternative to Athletic Greens. This means you get a daily dose of fruits and vegetables with one scoop of Jocko Greens.
As a result, it provides essential vitamins, minerals, and antioxidants the body needs to stay healthy.
There are not too many ingredients after the vegetable and fruit blend.
Rhodiola and ashwagandha are a powerful combo to help decrease stress and promote a good night's sleep. (Source)
Jocko Greens has a probiotic blend with eleven different probiotic strains. At the same time, they might promote good gut health. No studies are available to determine probiotics' efficacy in green powder supplements.
A drawback of Jocko Greens is that some ingredients are underdosed. According to Examine.com, the recommended dosage for ashwagandha is 600 to 1,000 mg. But, in Jocko Greens, you get only 50 mg. (Source)
Athletic Greens

Athletic Greens has 75 ingredients which are divided into four proprietary blends.
Raw superfood complex (7,388 mg): spirulina, lecithin, apple powder inulin, wheat grass, alfalfa, chlorella powder, barley, acerola, broccoli flower, papaya, pineapple, bilberry, beetroot, rose hip, carrot, spinach, cocoa bean, grape seed, green tea, licorice root, lycium berry, ginger rhizome, slippery elm, and kelp.
Extracts, herbs, and antioxidants (2,732 mg): pea protein, citrus bioflavonoids, artichoke leaf, citric acid, Rhodiola, eleuthero, rosemary, milk thistle, alpha lipoic acid, ashwagandha, dandelion, hawthorn berry, beta-glucans, policosanol, CoQ10, stevia, and vitamin K2.
Digestive enzymes and mushroom complex (154 mg): astragalus, burdock, bromelain, Reishi, and shiitake.
Dairy-free probiotics (7.2 billion CFU): L. acidophilus and B. bifidum.
Like Jocko Greens, Athletic Greens has a good blend of fruits and vegetables that can decrease inflammation. As a result, it can help enhance the immune system, making it stronger to fight against any disease or external agent.
Athletic Greens also use ashwagandha, Rhodiola, and milk thistle. But additionally, they use eleuthero, which can also help reduce stress, and astragalus, which can help improve the immune system. (Source)(Source)
One problem with Athletic Greens is that it can also contain low doses of certain ingredients.
The recommended dosage for reishi mushrooms is 1,440 mg to 5,200 mg. (Source)
However, we can find the blend in the digestive enzyme and mushroom complex, which has a total weight of 154 mg. So, it is very likely that it is underdosed.
Jocko Greens vs Athletic Greens: Taste
Most people don't seem to enjoy green powder supplements. And there is a reason for it. Due to the combination of several vegetable powders, they might taste very earthy.
To make them more appealing, companies add flavorings and sweeteners to mask their taste. While some companies do a great job, others do not so much.
The taste of a green powder supplement plays a crucial role in purchasing the product. After all, you don't want to purchase something you drink because you have to and not because you enjoy it.
Let's check out some of the customer's reviews to help us get a better understanding of the product's taste.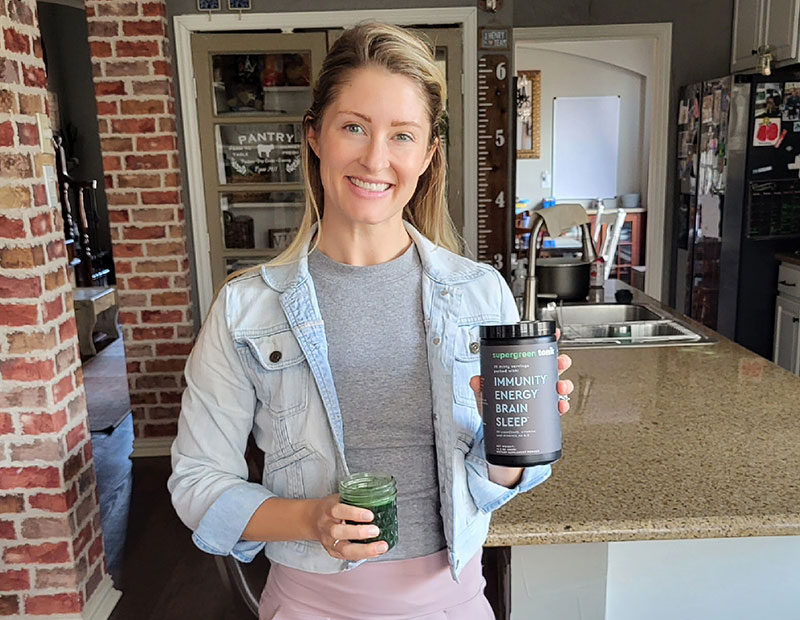 Jocko Greens
One benefit of Jocko Greens over Athletic Greens is that it comes in two flavors. You can get Jocko Greens in peach or coconut-pineapple flavor.
On Amazon, it has a 4.5-star rating with a little over 1,000 reviews.
According to customers' reviews, Jocko Greens is a well-tolerated formula. There seem to be no complaints regarding its flavor.
First I will say that this stuff tastes great and mixes very well. I don't feel any different having taken it besides the knowledge that I'm taking something that is good for me since I don't eat enough vegetables. My only complaint is that my bowel movements have been very inconsistent since I started taking it which has been almost a full month. I feel like I need to also take some Metamucil to balance everything out.

Tim
Athletic Greens
Athletic Greens also seem to be a well-accepted formula. It has a 4.5-star rating on Amazon with over 3,000 reviews.
Customers have no complaints regarding its flavor and texture. It is highly accepted, and it seems to mix well, reducing the risk of drinking a gritty beverage.
Athletic Greens helps me with the better and faster buckets – through quick and tasty nutritional insurance to help me perform at my best and solve the equation for nutritional / micronutrient-based insurance in one product that's easy to take. While it doesn't cover absolutely all my supplementation, it has the basics more than squared away. I particularly like to take Athletic Greens when I'm traveling, and I know that I won't be eating as well as I do when I'm at home. I legitimately have not been sick (flu, cold, anything) when I've been taking it!

Warwick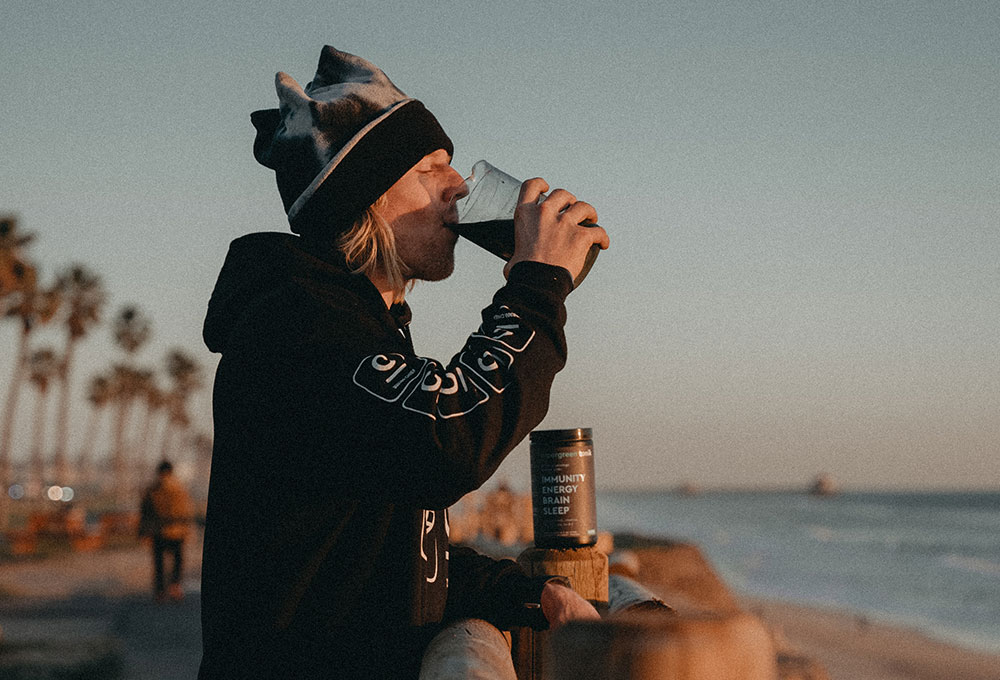 Jocko Greens vs Athletic Greens: Cost
One of the biggest concerns people have regarding green powder supplements is that they tend to be pricey.
But remember that having high-quality ingredients, with proper doses and certifications to guarantee the product's quality, will elevate the cost.
There is a vast difference between Jocko Greens and Athletic Greens.
Jocko Greens
One bottle of Jocko Greens costs $52.99, meaning you pay $1.77 per serving. But, if you enter their subscription service, the cost reduces to $47.69 per bottle ($1.59 per serving).
Athletic Greens
One bag of Athletic Greens costs $99 per bag ($3.30 per serving).
To save money, you need to enter their subscription service. Ordering one bag reduces the price to $79 ($2.63 per serving) and two bags to $74.50 ($2.48). So, Athletic Greens costs twice as much as Jocko Greens.
Getting the travel bags will increase the cost to $109 per bag or $3.63 per serving.
Jocko Greens vs Athletic Greens: Side Effects
Green powder supplements are safe and well-tolerated. However, some people might get digestive side effects, such as bloating, gas, diarrhea, and stomach cramps.
If you have trouble digesting the green powder supplement, reduce the serving size by half until your body gets used to it.
In addition, some herbs and spices might interact with certain medications.
For example, CoQ10 (found in Athletic Greens) can make blood thinning medication less effective. (Source)
So, if you have a chronic illness and are taking medication, ask your doctor before adding a green powder supplement.
Why Choose Supergreen Tonik?
Now the question is: which green powder supplement to choose?
While both Jocko Greens and Athletic Greens use high-quality ingredients, Supergreen Tonik is the best option when choosing a green powder supplement.
While Supergreen Tonik is more expensive than Jocko Greens, it is cheaper than Athletic Greens. But remember, you get scientifically proven ingredients that come in clinically proven doses.
On top of that, you get a 365-day money-back guarantee, and people seem to love the product's flavor (check out some customer reviews).
So, if you are looking for a green powder supplement, Supergreen Tonik should be number one on your list.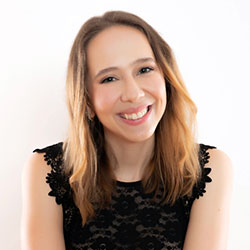 Brenda Peralta is an experienced Registered Dietitian (RDN) and Certified Diabetes Education (CDE). She is a freelance health and nutrition writer based in San Jose, Costa Rica. She has several certifications in sports nutrition, women's health hormones, and gut health.
She enjoys teaching her clients how to achieve sustainable results, all through nutritional education.